ArtPlay's newest initiative is a playful combination of serious and silly rolled into one
Georgie Atkins | 21st June, 2023
ArtPlay's newest arts experience in collaboration with House of Muchness, Don't Panic, Everything is Urgent, will open from July 1-9, turning the mixed messages kids receive from the adult world into a fun, multi-sensory adventure.
Don't Panic, Everything is Urgent has been designed by the By Kids for Kids Collective, a group of young minds that have worked together to create an experience that turns everything that kids are told about what is urgent on its head.
Matilda, the resident "Dreamer" of the By Kids for Kids Collective, said being a part of the experience had made her "hopeful" that kids would be more involved in future planning and design of arts experiences for kids.
"I think kids know quite well what kids enjoy. So, it makes sense to do it like this," Matilda said.
"Just because we're children, doesn't mean we're the wrong person for the job - we're the right kind of people for the job, to be the guides of fun."
The experience will run through the winter school holidays, with four different activities running in sessions throughout the week. Participants will be taken through each activity by the members of the By Kids for Kids Collective themselves.
Alex Walker from House of Muchness said the Don't Panic, Everything is Urgent experience will be "fascinating, confronting and entertaining" all at once.
The four activities include, The World is Lava, How Do You Get Power? Can Everyone Please Calm Down? and Arguments For and Against Having Children. Multiple sessions for each activity will run to target specific age groups.
As part of the experience, participants will be able to undertake a physical challenge obstacle course, dress up as a leader in a personal photoshoot, hear different opinions from kids and adults in an engaging panel discussion, as well as drink peppermint tea and spend time with plants in the chillax stations. •
Lord Mayor Sally Capp said the Don't Panic, Everything is Urgent experience is a "special and unique ArtsPlay initiative."
"Giving children the power to express themselves freely and be their own directors is an incredible opportunity to showcase creative talent - this is a must do experience for the school holidays," Cr Capp said.
Tickets are now available from the City of Melbourne website:
https://www.melbourne.vic.gov.au/arts-and-culture/artplay/whats-on/Pages/default.aspx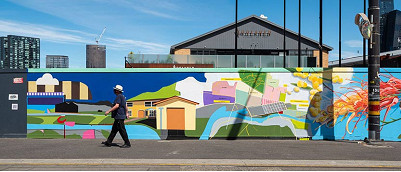 November 21st, 2023 - Adrian Doyle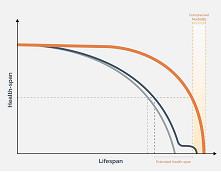 November 21st, 2023 - Susan Saunders

Subscribe
to
all
the
news
Like us on Facebook
Download the Latest Edition