Arts venues at risk: we must save the Nicholas Building and Curtin Hotel
Ellen Sandell | 27th April, 2022
Arts and culture is central to Melbourne's identity. Personally, it's one of the main reasons I love to live here. Hopping on a tram to the Comedy Festival, seeing a show at La Mama, or being able to enjoy a live music gig almost any time of the week or year are some of the great pleasures of being a Melburnian.
It's wonderful to finally see the shows, fun and creativity slowly returning to our city, yet during the past few years, Melbourne has unfortunately lost many of our iconic cultural venues and heritage buildings. The Palace/Metro Theatre is just one example that springs to mind. Worryingly, now two more arts and creative species are at imminent risk: the Nicholas Building and the Curtin Hotel.
The Nicholas Building, a gorgeous art deco landmark on Swanston St, is unique. This heritage building houses a community of more than 200 artists, creatives and other independent enterprises (think artists, writers, shoemakers and more). But now the building is for sale – at risk of being turned into more apartments.
The Curtin Hotel – a heritage live music venue and pub in Carlton that needs little introduction – is facing a similar fate. Its owners have also put it up for sale.
Heritage arts venues like the Nicholas Building and the Curtin are special and increasingly rare in our city. Once lost, they'll be gone forever. Heritage buildings don't get rebuilt. With the loss of every venue and creative space, Melbourne loses a little more of its cultural heart.
But there is a small window, right now, to save them. The only problem is – the state government is not coming to the party.
For the Nicholas Building, the City of Melbourne and philanthropists are willing to contribute significant funds and support to buy this building and ensure it stays as a hub for creative industry workers. But they need a small amount of support from the state government – something the Labor Government is refusing to do.
For the Curtin – the government could also step in and buy it, but have not committed to do so, despite community groups and unions pitching in with fundraisers and campaigns.
These are unique buildings. There are very few left in our city, and modest funds and support from the state government is all it would take to save them.
If these buildings are sold, it will be a huge loss to our city, to creative worker jobs, and to Melbourne's culture.
During the past few months I've been working hard in the community and in Parliament to try and reverse the state government's position. I'll continue to campaign to ensure they are not lost. If you'd like to get involved, please contact my office by emailing us o[email protected] and we can let you know how you can help!
You can also read more about my plans to support the arts and rebuild a thriving Melbourne CBD at greens.org.au/vic/cbd
As always, if there is anything I can help you with, please get in touch: [email protected] •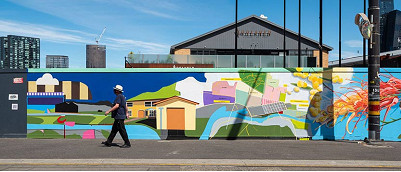 November 21st, 2023 - Adrian Doyle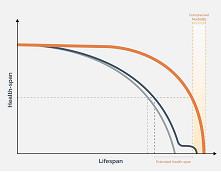 November 21st, 2023 - Susan Saunders

Subscribe
to
all
the
news
Like us on Facebook
Download the Latest Edition