Ashley Davies
Chris Mineral | 27th July, 2022
Ash Davies drumming has the precision of a machine gun, plus the real feel and flow of four Rolls Royce Merlin engines, purring at idle, then roaring at full throttle.
It's a "who do you think you are?" paradigm for Uncle Len Davies; a noted artist, illustrator, cartoonist for Western Australian newspapers and tail gunner in Lancaster bombers in World War II.
The latest endeavour from the man with the Rogers Drumkit, the multimedia GOLD project is a combination of the artwork of Uncle Len Davies, the animation of Danny McKenna , and the great musical soundtrack composed by Ash Davies.
On Sunday, July 17, GOLD An Animated Rhapsody, screened to great acclaim at the Theatrette at the State Library of Victoria. This event included an art exhibition of Len Davies Lasseter series of paintings.
A revhead and rock and roller at heart, Davies was thrilled at the great reception GOLD received from the audience. People realised there was a whole lot more to this brilliant, prolific artist and composer. His most recent album before GOLD, the imaginative Pulse Transit, is a musical soundtrack to a modern dance piece that is yet to be choreographed.
GOLD (Strange Loop Recordings) is a great, thematically linked collection of instrumental pieces played by an awesome group of players, under the direction of Ash Davies. Iannis Xenakis, Burt Bacharach, Nelson Riddle and The Cruel Sea influences can be heard. The sonic production sounds like Nick Launay's crystal clear work on Midnight Oils 10 to 1 album. The strings, orchestrated by Bryony Marks are sublime, the brass sections phenomenal. Jack Howard and Paul Williamson combining to create a majestic tone. The piano in this enervating recording was performed by Monique Dimattina.
Although Davies recorded guitar parts on the demos, he had the nous to bring in Craig Pilkington and his Gretsch guitar, bringing a clear, sweet tone to the recordings. The saxophone on Discovery has a tone that sounds like Gerry Rafferty's Baker Street, the strings are magnificent, the horns kick in like the best of Hunters and Collectors, the acoustic guitar reminiscent of Martin Rotsey and Jim Moginie.
Outback has a staggering cadence; the violin sounds like The Dirty Three at one point. This track becomes more uplifting towards its conclusion, with a gospel choral backing, sounding like Echo And The Bunnymen kicking in, and at the coda a striking fuzzed out guitar hitting major chords.
Bush has guitar playing like Danny Rumour, tremendous clarity on percussion, great slide guitar playing, with piano sounding like something from Hill Street Blues. Magnifique.
Previous film/soundtrack projects of Ash Davies include Ned Kelly, and Burke And Wills. Epic, grand and visionary. During COVID lockdowns, Ash Davies made a couple of short films, Ode to Lockdown 1 and 2, adding a musical soundtrack to the footage of an almost deserted city. With GOLD, the jury is in, Ash Davies is on the winner's list, continuing his brilliant journey, combining his interesting, intriguing, evocative music with great visual subject matter. GOLD is a visual and auditory delight.
The Australian National Academy of Music (ANAM) reacted to the draconian lockdowns in Melbourne by creating the SET Musical Project, giving a creative push to the drive of the classical music community. The idea of SET Festival was pairing established composers writing commissioned works for the musicians at ANAM.
The list of impressive composers included Brett Dean, Deborah Cheetham, William Barton, Richard Mills, Paul Grabowsky, Ross Edwards (the composer, not the cricketer), Andrea Keller and Michael Kieran Harvey. More than six hours of new music was created.Violinist Claire Weatherhead's performance of Thomas Green's So, I Am Shouting was a highlight. Weatherhead, from Logan City really, came to prominence with her role as concertmaster for the Under The Sky Orchestra during the 2015 Queensland Music Festival. An exceptional talent.
ANAM is one reason Melbourne is such a vibrant music city. •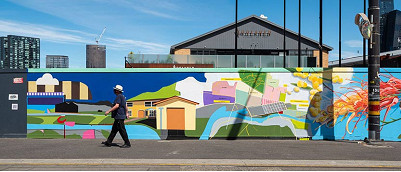 November 21st, 2023 - Adrian Doyle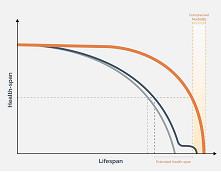 November 21st, 2023 - Susan Saunders

Subscribe
to
all
the
news
Like us on Facebook
Download the Latest Edition