Australia's smallest distillery has a dark and twisted history
Jack Hayes | 22nd March, 2023
Tucked away in the north-east corner of the Hoddle Grid, among offices, apartments and theatres, you'll find a special piece of Melbourne history.
Once a bustling brothel, operating in the heart of Melbourne's thriving red-light district, then a sly grog shop flogging off unlicensed liquor to anyone who would have it, 17 Casselden Place is now home to Little Lon Distilling Co, possibly Australia's smallest gin distillery and cocktail bar.
For the distillery's co-founder, Brad Wilson, the charm of the CBD's last remaining single-story cottage, and the litany of stories that come with it, many true, some contrived and almost all embellished, became a proposition too tantalising to refuse.
"We were just fortunate this building was available," he said. "The previous tenant was a heritage architect and was asked to vacate while a building next door was built."
"We put our idea to the landlords, to bring vibrancy back into the precinct and with it a business with a different perspective, rather than another government building or office, and luckily, they were supportive."
"We only had a 12-month lease to start with and now we have a five-year lease."
While legends of delinquency and 17 Casselden Place go hand-in-hand, so too does Little Lon Distilling Co and world-class gin.
All gins produced in its cramped confines follow the story of the flavour's protagonist.
Take Constable Bill Proudfoot, a plain-clothed police officer known to patrol the area Monday to Friday, and captain premierships for Collingwood on Saturdays.
Proudfoot inspired a no-nonsense London Dry style gin with garden fresh rosemary.
Then there is Ginger Mick, a fictitious CJ Dennis character, known as a larrikin throughout the area and a small-time criminal, and now, a contemporary with fresh ginger and mixed citrus.
Renowned Australian drinks writer Max Allen said of one Little Lon gin that it was "the best Australian gins I've ever tried".
He was referring to the one-off release of the distillery's Yarra Strength Navy Gin.
It was made with carefully filtered Yarra River water, grabbed from the Flinders St banks, Port Phillip kelp, native botanicals like strawberry gum, salt bush and river mint, citrus and Earl Grey tea.
"It became bigger than a person. Our desire was to make a gin made of Melbourne. We are the only distillery in the CBD and if anyone could or should do it, it should be us," Mr Wilson said.
"We wanted to make it, so it was legitimate, but we also met all targets when it came to water quality."
"In a project that took almost three years, we worked together with First Nations groups, Australian Laboratory Systems (ALS), Waterform Technologies, Melbourne Water and the City of Melbourne, among others."
On top of turning our most maligned river into a knockout gin, ten per cent of each bottle sale of Little Lon Yarra Strength Navy Gin goes to the Yarra Riverkeeper Association, to help promote a healthy, protected, and loved Yarra River.
The Little Lon team has been busy partnering with local hotels and hospitality venues with special release gins and is on the look to expand its ability to hold masterclasses and tastings with a second, city-based venue. •
For more information: littlelondistillingco.com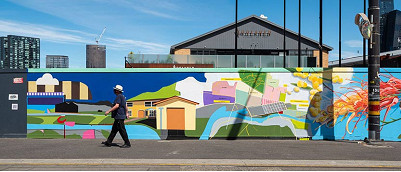 November 21st, 2023 - Adrian Doyle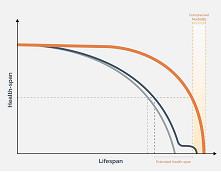 November 21st, 2023 - Susan Saunders

Subscribe
to
all
the
news
Like us on Facebook
Download the Latest Edition