Babajan's chef inspires in new location
Kaylah Joelle Baker | 22nd June, 2022
Following the six-year success of the Babajan bakery and cafe in Carlton North, business owner and chef Kirsty Chiaplias is bracing herself for a new adventure at a second location in the CBD.
Proving that when it comes to her renowned Turkish-inspired treats and Middle Eastern meals, two locations for the community are always better than one.
Officially opened on June 21 after a soft opening within the week beforehand, Babajan's second location on Little Collins St has already been getting "good feedback" according to Ms Chiaplias.
The biggest surprise for her being the community members that don't just work in the area but live there too.
"I was surprised at how many people are living in that end of the city, so it's been good to meet a lot of the community," she said.
"A lot of people are coming in to get stuff to take home, cook and eat."
As a smaller store than the one found in Carlton North, a lot of focus has been put into the retail aspect of the store, with a wall lined with Babajan's very own packaged and jarred products – something Ms Chiaplias worked on providing for people during the pandemic.
This second store also doesn't have a "proper kitchen", instead with the main drawcard being that of the expansive counter offerings.
From made-in-house boreks and simits to grain salads, hearty vegetable salads and sandwiches, customers are sure to be spoilt for choice.
"I am just trying to focus on what we can do as a business comfortably, what my team can do and what Melburnians want from us," Ms Chiaplias said.
Transitioning out of the kitchen as the original Babajan grew, Ms Chiaplias has found herself back doing what she loves after feeling the pressure of being in the hospitality industry and losing many of her much-loved staff.
"Getting a chef was very difficult so I am back in the kitchen five days a week, which I do prefer because I am happy to be in the kitchen as long as someone else can do my other work," she said.
"It has been tough because we had so many great people and a great team of hospitality professionals from France, India, Nepal, Columbia and Ireland pre-COVID. It's hard to replace people who need to move on."
Despite noticing the change in the hospitality industry even before COVID and feeling the extreme pressures of a lack of staff, Ms Chiaplias is certain that being in the CBD is the place to be.
"The city is surviving and it's like a test period [at the moment] because the weather is not great," she said.
"The sun will come out and the weather will calm down, and people will get back to being out and about."
Until this happens, the team at Babajan will continue to treat their customers with a house-made savoury or sweet delicacy in the heart of the city.
Babajan is located at 1 Little Collins St and is open 7am to 3pm from Monday to Friday.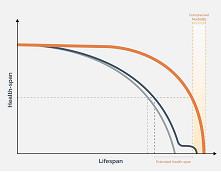 November 21st, 2023 - Susan Saunders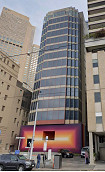 November 21st, 2023 - Barbara Francis & Rus Littleson

Subscribe
to
all
the
news
Like us on Facebook
Download the Latest Edition