Bar hours automatically extend after liquor licence reforms
David Schout | 23rd March, 2022
City bars, restaurants and cafes can automatically extend their trading hours from 11pm to 1am after the state government sought to streamline processes for ailing hospitality businesses.
Under the reforms, pubs and hotels which previously were required to close at 11pm can now trade until 1am as a right, subject to any planning restrictions that may apply.
It is understood local councils could still veto some applications, although the City of Melbourne was unable to confirm this when contacted by CBD News.
Licensed venues will also be able to supply a limited volume of alcohol with takeaway or delivery meals without having to apply and pay for another licence under the reforms.
The changes come amid concerns about Melbourne's night-time economy after two difficult years as a result of COVID-19.
"These important reforms balance supporting Victoria's hospitality and entertainment industries post-pandemic while ensuring harm minimisation remains a key focus," Liquor Regulation Minister Melissa Horne said.
"All changes have been assessed to reduce both harm to the community and unnecessary hurdles for small businesses, which we know did it really tough during the pandemic."
And while they've been warmly welcomed by venues and industry bodies, CBD residents might worry about how the changes might impact noise-sensitive areas.
Residents in Liverpool St have recently endured a long-standing dispute with developers of an under-construction Bourke St venue, whose application to secure planning permission for liquor service to 3am was denied by the Victorian Civil and Administrative Tribunal in December.
Further, residents near Russell St's Crafty Squire similarly expressed anger about the venue's plans to open a 400-patron rooftop bar until 1am.
East Enders president Stan Capp has questioned the merits behind what he called an "alcohol fuelled recovery."
However, the liquor licence reforms announced by the state government should create few issues in the CBD, as according to local planning policy, taverns, hotels and nightclubs are allowed to operate until 1am anyhow.
Further, the automatic extension of trading hours does not apply to specific areas of a licensed premises that have different trading hours and which are separate to the overall trading hours of the premises, such as a beer garden or balcony area.
Twilight focus going forward
At the March 15 Future Melbourne Committee meeting, City of Melbourne councillors considered recommendations from a panel of Melbourne's night-time experts that the council should focus upcoming campaigns on the "twilight" period to both encourage people to the city, as well as keep people in after work.
The Night Time Economy Advisory Committee — consisting of industry leaders and chaired by Cherry Bar owner James Young — earmarked the upcoming Melbourne International Comedy Festival (March 30 to April 24) and the Grand Prix (April 7 to 10) as "ideal opportunities" to trial the approach.
Lord Mayor Sally Capp said the city would look to capitalise on the lucrative time slot.
"Melbourne really is a magical place after dark – and unlike Sydney, our nightlife is part of our identity and what attracts people into the city," she said.
"The committee has done a tremendous job in collaborating and recommending solutions to boost our twilight economy. We look forward to considering new ways of supporting businesses who operate around the clock – and backing the thousands of jobs they create." •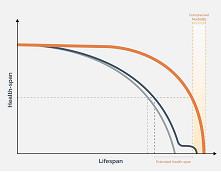 November 21st, 2023 - Susan Saunders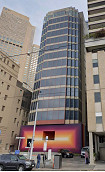 November 21st, 2023 - Barbara Francis & Rus Littleson

Subscribe
to
all
the
news
Like us on Facebook
Download the Latest Edition