Becoming Eliza, being Anna O'Byrne
Edmund Coleman | 23rd August, 2023
Melbourne-raised, Anna O'Byrne's elevation from the Australian Girls' Choir to becoming an internationally renowned star soprano has been an incredible journey and an atmospheric ascendency.
In 2016, O'Byrne was hand-picked by Dame Julie Andrews to play lead-role Eliza Doolittle in the 60th anniversary production of My Fair Lady. For her performance as Eliza, O'Byrne collected rave reviews and mesmerised audiences, winning the coveted Helpmann Award for a performance that cemented the actress as a generational Broadway talent.
Dame Julie Andrews, whose own portrayal of Eliza captivated audiences in 1956, venerated O'Byrne's performance and gave a glowing review of her upcoming show, Becoming Eliza.
"Anna O'Byrne is one of the loveliest Australian actresses in musical theatre today. Her portrayal of Eliza Doolittle in My Fair Lady was wonderful, and now her show Becoming Eliza is a tour de force. Don't miss it. It will warm your heart," Dame Julie Andrews said.
O'Byrne returned the praise, describing that "being directed by Dame Julie Andrews in the iconic role she made famous was an experience beyond anything I could have dreamed. Julie showed me such warmth, wisdom, wit and, above all, generosity of spirit."
Of her upcoming one-woman show O'Byrne was equally gracious. "I hope to share a little of [Dame Julie's] spirit with the audiences of Becoming Eliza. I'm thrilled to bring my little show to my hometown so Melbourne audiences can finally see it," the actress said.
Coming to the Comedy Theatre for one night only, in Becoming Eliza O'Byrne reflects on her experiences, including the lessons learned from both Dame Julie and Eliza, and the complex intimacy of sharing the same role created 60 years apart.
O'Byrne sings songs from Dame Julie's repertoire, including Wouldn't It Be Loverly and My Favourite Things.
Limelight Magazine describes how "Anna O'Byrne shines in her first solo show, a "loverly" production, which beguiles with its honesty and gorgeous vocals."
Director Sharon Millerchip said of the show that "Anna O'Byrne's beautifully crafted script had me turning the pages eagerly. With humour and candour, Anna tells of her intriguing relationship with Julie Andrews and the challenges of inhibiting her own Eliza Doolittle. Add Anna's glorious soprano to this, and I'm sure the audience will be spellbound. I can't wait."
Becoming Eliza is being performed in Melbourne at the Comedy Theatre, on Saturday, August 26 at 7.30pm.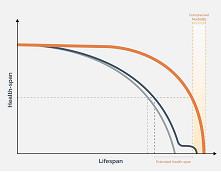 November 21st, 2023 - Susan Saunders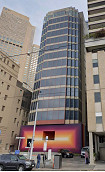 November 21st, 2023 - Barbara Francis & Rus Littleson

Subscribe
to
all
the
news
Like us on Facebook
Download the Latest Edition