Beekeeper Parade: a story of hope and triumph
Brendan Rees | 22nd March, 2023
Behind an unassuming pop-up shop in Swanson St, where you'll find a vibrant display of upcycled bags and accessories, is a remarkable story of resilience and hope.
Koky Saly, the founder of Beekeeper Parade, was born in a Cambodian prison in 1976, where his mother had been incarcerated along with other pregnant women during the country's civil war.
Koky stayed with his mother in prison for the first three years of his life, while his eldest surviving sister took care of his siblings in a remote village while their father was imprisoned at an unknown location.
After the war ended, Koky's family were fortunate to have reunited which resulted in them smuggling across the border to Thailand where they stayed at a refugee camp.
"My eldest sister didn't make it through the war, but eight of us came on the plane," Koky said after they landed in Melbourne in 1980, when he was aged three.
"People keep saying I was lucky, but this isn't completely true. We survived because of cared enough to help. Such as, Australians, fighting for our freedom and asylum."
Today, with a Master of International Development under his belt, Koky is the proud owner of his social enterprise business, which has seen more than 55 tonnes of fashion waste used to create fun, bold, and practical bags and accessories including backpacks made of buttoned up shirts.
The business started from humble beginnings of selling items at school fetes and markets, and some sales initially online, before Koky got his big break of opening a pop-up shop in Fitzroy and later Melbourne Central in 2016, "where we started growing really fast".
Now located at 174 Swanston St, which Beekeeper Parade has called home since November last year thanks to the City of Melbourne's shopfront activation program, Koky said he was truly grateful for the opportunity, and one in which he endeavoured to keep making products that "change the world" by not harming the environment.
The Docklands resident is also thankful for having built a life in Australia – which has seen him lead projects of building five schools in Cambodia through crowdfunding campaigns and his charity called BabyTree Projects, which he founded with his sister Sophia.
Sadly, he lost his sister to cancer in 2012. But since then, Koky has kept her memory alive by honouring instructions in her will, in which she left her car with him to sell and use the money to create a business that would inspire change and help support the continued work of BabyTree Projects.
This saw Boy & Bee born in 2012, before the name was changed to BeeKeeper in 2014, which remained his passion project.
As for what tomorrow brings, Koky said, "We could fly, or we could fall. I really hope we get to fly".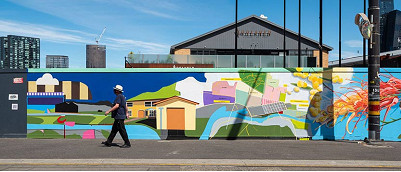 November 21st, 2023 - Adrian Doyle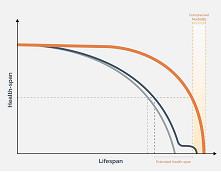 November 21st, 2023 - Susan Saunders

Subscribe
to
all
the
news
Like us on Facebook
Download the Latest Edition