Beloved record store given lifeline thanks to crowdfunding campaign
Brendan Rees | 22nd June, 2022
The co-owner of a long-standing record store in the CBD, which has been saved from closure thanks to a crowdfunding campaign, says she is "humbled beyond belief".
Basement Discs owners Suzanne Bennett and Rod Jacobs, whose store has occupied the basement of the Block Arcade for 28 years, had struggled to stay ahead following the effects of the pandemic and a drop in office workers returned to the city.
"We've all limped through two-and-half years, anyone who has come out the other side is determined to keep sailing," Ms Bennett said, whose trade plummeted by up to 80 per cent.
If their financial troubles were not already hard enough, Mr Jacobs is fighting leukemia. But that has not stopped him from keeping a positive attitude and helping in the store as much as he can.
Ms Bennett said while her store's landlord had been highly supportive, they had struggled to make ends meet.
"Our backs were against the wall; we didn't know what to do and crowdfunding was suggested by a musician friend of ours."
That friend was Alison Ferrier, a store regular, who said she could not bear to see the beloved store go under.
"Independent music shops are incredibly important not only to the culture of the city but to all the musicians that live here," she said.
"She [Ms Bennett] was telling me some of the troubles she was going through, and it just broke my heart."
Ms Ferrier launched a GoFundMe campaign with no expectations other than thinking "it is an opportunity for people to donate if they want to".
They raised $25,000 in a week – a figure the pair each thought was unimaginable.
"I couldn't believe how quickly we reached the target. We had no idea, we kept it low, and people donated so quickly within minutes," Ms Ferrier said.
"Not only did it help them financially, but it's helped them mentally so much to know all this love and support has really lifted their spirits."
Ms Bennett said she was initially embarrassed to participate in a crowdfunding campaign but was overwhelmed by the "amazing support" of generous donors, which had spurred her and Mr Jacobs "to do everything in our power to keep going".
Block Arcade landlord Grant Cohen said, "we want to wish them well and hopefully their business, which is a unique business, survives the test of time."
"Music has moved to online streaming, and they are competing against that. But there is something special to be said about having your own vinyl and there is obviously a community who still loves them."
Mr Cohen added while visitor numbers at the Block Arcade had returned to pre-COVID levels on the weekends, he added, "we need the workers back in town and it's not helping with them not being here on Mondays and Fridays."
Ms Bennett said while the fundraiser had been a huge boost they were "not out of the woods yet" and "the CBD has a long way to go before it ever returns to pre-COVID."
"It's not just us … it's a bigger story about people not wanting to lose everything that they love about the CBD; lots of independent, quirky owner-operator stores which make the CBD a destination, that we've got to hang onto and support and really work on rebuilding otherwise people may as well go to Chadstone."
Basement Discs is at 24 Block Place, Melbourne CBD.
Ph. 9654 1110. •
Trading hours:
Closed Monday
Tuesday – Friday 10am to 5pm
Saturday 10am – 4.30pm
Sunday 12pm – 4.30pm
Caption: Basement Discs owners Suzanne Bennett and Rob Jacobs is grateful for people supporting her store during difficult times.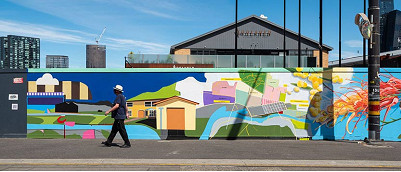 November 21st, 2023 - Adrian Doyle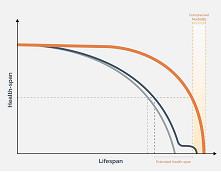 November 21st, 2023 - Susan Saunders

Subscribe
to
all
the
news
Like us on Facebook
Download the Latest Edition