Bid for 50 new CBD poker machines as councillor slams government delay
By David Schout
An application for 50 new CBD poker machines has been lodged with the City of Melbourne which, if approved, would see the number of licensed machines within the Hoddle Grid alone exceed 600.
Lodged in October by Bay Road Hotel Pty Ltd, the application sought to convert the basement, ground and rooftop level of the 19-floor 388 Lonsdale St into a hotel.
The building, which currently features commercial and serviced apartments, would house 50 new electronic gaming machines on the ground floor.
It specified that the pokies' location would not be prominent.
"There is no access to the gaming room from Hardware St," it said.
"Patrons must enter via Lonsdale St and walk through the cafe before making a conscious decision to enter the gaming room."
While it was yet to be formally advertised, there was uncertainty about which gaming policy would apply to the application.
In August 2019, the City of Melbourne submitted a planning scheme amendment to replace the current gaming policy.
However, after two years it is still to be approved by the Minister for Planning.
While the council does not have the power to reject poker machine applications outright, the new amendment, titled C366, would "strengthen policy to reduce the concentration of electronic gaming machines in the Hoddle Grid where they contribute to convenience gaming".
It would also enable a "more comprehensive assessment of the social and economic impacts of gaming" and "assist in guiding the appropriate location and operation of gaming venues".
Greens Cr Rohan Leppert said the delay was "ridiculous".
"The amendment has sat on the Planning Minister's desk without approval for over two years. This delay prevents clarity to developers, the community and council planners," he said.
"The state government needs to stop obfuscating its approach to gambling, stop wasting ratepayer funds, and approve the amendment."
"When 'fast track planning' is the mantra we hear from the state government, a 26-month delay on approving straightforward updates to a local planning policy is ridiculous."
A government spokesperson told CBD News that approval could be expected soon.
"The assessment of Amendment C366 is at an advanced stage and a decision will be made in due course," the spokesperson said.
If successful, the Lonsdale St application would see poker machines installed just 240 metres from the nearest licensed venue (The Meeting Place on Elizabeth St).
While the rest of Victoria is subject to caps on the number of poker machines per postcode, there is no mandated limit in the CBD, Docklands and Southbank.
Councillors have previously expressed frustration about their limited powers over poker machine numbers.
"Of course, I'd like to go a whole lot further," Cr Leppert said in 2017.
"Of course, I'd like to have the power to disallow new electronic gaming machines in the City of Melbourne. We do not have that power."
According to the Victorian Responsible Gambling Foundation, the average amount spent on pokies per adult in the City of Melbourne in 2019–2020 was $344 •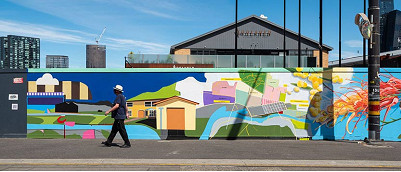 November 21st, 2023 - Adrian Doyle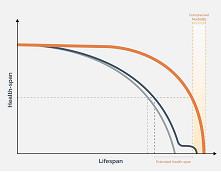 November 21st, 2023 - Susan Saunders

Subscribe
to
all
the
news
Like us on Facebook
Download the Latest Edition