Blaming bike lanes for traffic jams "flawed logic"
David Schout | 27th April, 2022
The CBD needs safe and more reliable alternatives to car usage, and blaming bike lanes for traffic jams was "flawed logic" according to the CEO of Infrastructure Victoria.
Applauding Melbourne's push alongside London, New York and Paris to become cycling and walking friendly, Jonathan Spear said recent criticism of the city's new protected bike lanes ignored the lessons of "induced demand".
"We can't build our way out of congestion. Numerous traffic studies show that more road space for cars leads to more people driving, further clogging our roads – the induced demand effect," he said in a letter posted on the independent body's website, and printed in the Herald Sun.
"Understandably, people hate congestion – it's dead time. As Melbourne's traffic worsens, more people will look to avoid the city if they feel there is no safe and reliable alternative to sitting in traffic jams."
"But if we provide alternatives that get more cars off the road, everyone benefits. For drivers, it means less time in traffic and travelling to the city becomes a better experience. For everyone else, the environmental and productivity benefits are huge."
Speaking on behalf of Infrastructure Victoria — which advises government on specific infrastructure matters and publishes research on infrastructure-related issues — Mr Spear declared that early in the pandemic it identified the risk of city-goers preferring their cars long-term to travel into the inner city.
He said that trend had now materialised, and that as research had confirmed the number one deterrent for would-be cyclists remained a lack of physical barriers to cars, protected lanes were essential.
Encouraging people safely back on public transport, combined with a network of separated cycling corridors, will get the city moving again and benefit our economy. Flexible start and finish times, cheaper fares for buses and permanent off-peak travel discounts would go a long way to cut congestion across all forms of transport.
"If we don't make a change now towards safe and more reliable alternatives to car usage, our traffic will keep going in the wrong direction. And that will undermine the city's revival."
The comments came as Lord Mayor Sally Capp hit back at the "loud chatter" surrounding the City of Melbourne's cycle lane push.
Speaking at a Melbourne Press Club event on April 6, Cr Capp returned serve to those who claimed the council's expedited rollout was to blame for traffic jams in the city.
Armed with statistics to counter the claims cycling lanes deter those drivers from coming into the CBD, Cr Capp said the argument did not add up. "About seven per cent of our traffic into the city at the moment is bicycles … (however) our protected bike lanes take about one per cent of the entire city space made available for transport," she said.
"Out of more than 23,000 on-street car parks we have across our municipality, 421 of them have been removed for protected bike lanes and parklets. So, we are talking a lot of chatter about something that is really having a very minor impact on the space available for cars, and what we see as a very important space to provide a safe way in for our cyclists."
She also "categorically" declared the council was not trying to deter cars from travelling in the city, citing those without alternative options, tradespeople, those with a disability and emergency services as reasons that there would "always be space for cars." •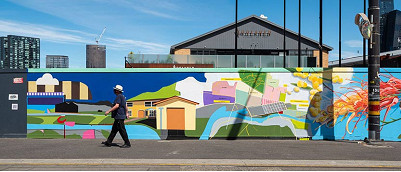 November 21st, 2023 - Adrian Doyle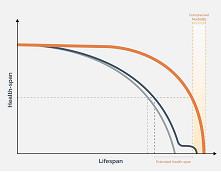 November 21st, 2023 - Susan Saunders

Subscribe
to
all
the
news
Like us on Facebook
Download the Latest Edition