Booked out for Friday night
By Rhonda Dredge
A list of ingredients has just been projected onto the wall of Izakaya Den. The list is dated August 4, just before Victoria was plunged back into lockdown.
Restaurateur Miyuki Nakahara has fired up the laptop to update the list for their re-opening on Friday, October 22 with 20 guests.
"I'm not sure if it still works after three months," she said. A fridge has conked out during that period.
The list includes King Edward potatoes, Japanese eggplant, rice puffs, cumquat kosho and Murray cod, all used in one of the restaurant's interpretations of izakaya (Japanese pub food).
Izakaya Den has just a small sign next to a flight of stairs into the basement of the old Telstra building on Russell St so they're not relying on passing trade.
"In Tokyo you find many places underground, hidden away in laneways," Miyuki said. "They enjoy not being too obvious."
Staff members were gathering for a planning meeting, including head chef Gerard who came across from Ezard, in the Adelphi Hotel, when it closed down.
"After last year's lockdown we lost all our staff," Miyuki explained. "The new team started last October. It feels like we are new. We are very lucky to have them."
She and her two partners have been in business for some time and they are confident about moving ahead with changes to the business.
Across town, Michel Dubois opened up in Scott Alley 15 years ago and offered galettes (pancakes) from the window of a small shop in what was then an extension of Port Phillip Arcade.
Michel Dubois on his prominent new corner.
As Melbourne's hospitality industry opens up for its latest comeback, Michel will be proudly trading from a new restaurant on the corner of Flinders Lane.
Roule Galette has a formula that worked. Michel offered more than lemon and sugar with his crepes. An immigrant from Brittany, the home of cheese, he also offered savoury pancakes. He used 300 kilograms of Emmental a week, he said.
The state government has been supporting both of these venues with $5000 a week and that's welcome but for an experienced hospo person a hand-out is not what keeps them going.
When the Port Phillip Arcade was demolished a few years ago to make way for the rail tunnel, Michel said they had already built up enough clientele to survive. "We were in the Trip Advisor Top 10," he said.
There was a period when Metro Tunnel installed astro turf to beautify Scott Alley after the demolition and this attracted guitar-playing travellers, causing complaints from residents in Bible House above.
Michel rode the wave but he has been cautious since opening another outlet in an arcade near the Melbourne Aquarium and losing nearly $350,000. He chose the corner site on Flinders Lane to consolidate his business but custom was so good he's keeping all three places going.
Miyuki is similarly impatient to get back to what she does best, front-of-house and customer relations. "You can't really call it business," she said. "In the last 18 months we've only been open for five months."
She was forced to make radical changes during the lockdown, including introducing a set menu to deal with the uncertainty of cancellations. People now pay a deposit on booking at Izakaya Den, which covers the food then the rest is paid on the night.
The restaurant was booked out for the first Friday and Saturday nights of the re-opening. "We still have loyal customers," Miyuki said •
Main caption: Miyuki Nakahara in her basement hideaway.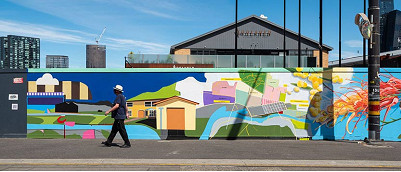 November 21st, 2023 - Adrian Doyle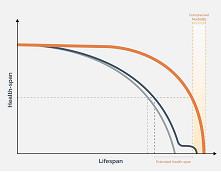 November 21st, 2023 - Susan Saunders

Subscribe
to
all
the
news
Like us on Facebook
Download the Latest Edition