Booksellers unite in new chapter to halt city exodus
By Brendan Rees
Like many booksellers, Dino Traverso of Dymocks bookshop in the CBD has found it tough to attract new customers amid repeated lockdowns.
"It's very challenging for any business and we're no different," he said of his Collins St shop during Melbourne's sixth lockdown.
"If we can do click-and-collect and phone orders it helps us tick over a little bit at least."
But through a new scheme called Melbourne City Reads he hopes readers of all kinds will be back through his doors in droves once the lockdown ends.
His shop along with Hill of Content bookshop on Bourke St, Mary Martin Southbank and Queen Victoria Market, North Melbourne Books, The Paperback Bookshop, Readings Carlton, and Readings State Library will showcase a different book each month with a 25 per cent discount on the cover price.
This first title to be offered will be Small Joys of Real Life, the first novel by Allee Richards, who had also planned to speak at a free event in September as part of this year's Melbourne Writers Festival. However, with all live events recently cancelled due to the Melbourne's lockdown extension, they will now transition to the MWF digital program.
Other authors to be featured in the initiative, which will run from August to November and supported by the City of Melbourne, include Miles Allinson, Emily Bitto, and Maxine Beneba Clarke.
"We're very happy to be involved and we're happy to support Melbourne authors," Mr Traverso said. "Anything that engages customers to come and see their favourite bookshops in the city is a great idea."
"Hopefully soon we'll reopen again and people can come and see us and support our local authors and support their local businesses."
"We just want our customers to know we will definitely be in it for the long run."
Diana Johnston, manager and part-owner of Hill of Content Bookshop, welcomed the initiative, saying "the response we've had so far has been tremendous and we have certainly sold many copies of Small Joys of Real Life".
"Our customers have sent messages of support for this promotion and are keen to purchase Allee's book, often with other purchases, to help ensure their local bookshop is still there once this virus is under control and life returns to some sort of normality," she said.
"Online sales are not sustainable for us as we simply cannot compete with full time online business and large international companies."
"We have only been able to trade via click-and-collect with some online orders but our business relies so much on people browsing, and on our ability to interact with the customer to satisfy their reading needs."
Bookseller Mark Rubbo of Readings said he hoped the program would encourage passionate readers to buy books while celebrating a literary culture he believed to be "one of the richest in the world".
He said lockdowns and an exit of city offices had a "terrible impact" on booksellers.
"Our shop in the State Library is 60 per cent down on its pre-COVID levels, [and] our Carlton shop 12 to 20 per cent down," he said.
City of Melbourne Lord Mayor Sally Capp encouraged everyone to "celebrate their inner bookworm" through the new program.
"Melbourne's bookshops are just as much a part of our culture as our laneways and restaurants," she said.
"They offer endless entertainment and knowledge while shining a light on Melburnian writers and stories set in our marvellous city" •
For more information on Melbourne Writers Festival visit mwf.com.au
Caption: Yasmin Sesta Dymocks of Collins St bookshop showcases various novels as part of an inner-city bookshop program to boost sales following a string of tough lockdowns.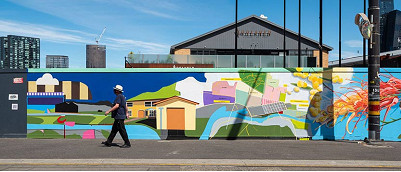 November 21st, 2023 - Adrian Doyle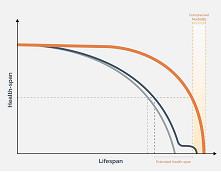 November 21st, 2023 - Susan Saunders

Subscribe
to
all
the
news
Like us on Facebook
Download the Latest Edition