Bumper crowds at food and wine festival send tills ringing but not all traders are sold on the major event
Brendan Rees | 27th April, 2022
Queen Victoria Market stallholders have delivered a split verdict on the Melbourne Food and Wine Festival which attracted bumper crowds and a lively atmosphere.
It was the first time the event had been held at the market from March 25 to April 9, and while some traders fared better than others in terms of drawing in new customers, most conceded it was a "great activation" for the Melbourne landmark.
QVM chief executive Stan Liacos said he was "delighted" by the event which saw visitation levels up by as much as 20 per cent but stressed "that's not what it's mainly about."
"For me it's about reminding Melburnians to love and treasure their market and to support many hundreds of traders," he said.
"There's no doubt that Melbourne is coming back and it's good to see the market feeling a positive impact."
For Nancy Policheni, who runs the Apple corner stall, the Melbourne Food and Wine Festival was a resounding success.
"There wasn't that much disruption – I go by the takings and our takings were up every day," she said. "On one Sunday it almost doubled, you can imagine I haven't seen that in two-and-half years."
I would love for it to go ahead again. For me the greatest thing was new faces. I saw a generation [aged] between 25 and 40 that I have never seen before.
A general merchandise trader, who asked not to be named as they usually preferred not to speak publicly, said their takings were up 106 per cent.
"As far as my business is concerned it was a huge success … to raise that amount there's something good happening," they said.
"We need a reason for people to come to the market and events do that. I walked through the shed one evening, it looked magnificent – there's no doubt about it."
"The purpose of the market is creating that energy and the customer experience is number one. We have to move forward with the times, we really do."
Rocco Modaffari from the Eggsperts stall said the atmosphere at the market was "better than what it's been definitely."
Although he said there was a "bit of disruption" setting up in the mornings, "you've got to have a bit of pain for a little bit of gain."
"It's good to see people back into the city."
Pat Foca, who runs the Fresh Pear Fruit Supply, said while he was in favour of the event being held at the market because it was a good promotion, "I would've liked to have benefitted more from it."
"Maybe the location of it could've been a bit better, but the way the market is structured you can only do so much," he said.
"It was a different crowd of people that came through which is good. I would be happy to have it again."
However, Rosa Ansaldo, who has been selling fruit and vegetables at the market for 35 years at Rospaul Fruiterers, said the event impacted her "terribly."
"They closed the centreway and the laneways in the middle of the market and on Queen St – it totally alienated us, and there was a huge amount of noise, terrible music, right behind my head."
She added, "There was a crowd, but people were just flying through, they weren't shoppers."
"It helped all the booze up – to me that's not correct in a family environment. Call me old fashioned but I just don't think it's correct."
"The advertising is great, it's great to have it here but it should not have been at the expense of day traders who were not able to trade or were displaced."
Her comments come as traders in E Shed were given the choice to relocate temporarily or take rent-free leave for the four-week duration of the festival, drawing the ire of some stallholders who felt major events were being favoured over small businesses.
Mr Liacos acknowledged this had affected about four per cent of traders and that "we thank them and trust they understand that it was ultimately in the best interests of the market."
Other traders such as Tim Moore, who has been running TAMS Jewellery for 50 years, and Brett from the Happy Tuna Seafoods said while the event was good advertising for the market, there was "absolutely no benefit" to them.
"They're not here to shop, they're here to have a drink and a feed. It was good for the market, don't get me wrong … but we didn't really get anything out of it," Brett said.
Frank Fontana, who sells fruit and vegetables at the Fontano Brothers stall, said he was all for activating the market and creating a "good vibe" despite not seeing a great difference in his takings.
"You might get a one in 10 who decide to do a shop. But if you've managed to bring an extra 5000 people who normally don't come to the market, maybe in three months' time, they can become a customer," he said.
He said overall the event went well, but added, "Sadly from what I heard about traders being moved around like they didn't matter, if it was true, then it's completely unacceptable".
Mr Liacos said this year marked what he hoped to be at least a three-year alliance in hosting the Melbourne Food and Wine Festival, adding his team would "look to make improvements wherever possible".
"It makes complete sense to have Melbourne's premiere food and wine festival based in Melbourne's premiere fresh food market," he said.
"The extent of national media coverage was phenomenal. To have to have Channel Nine and Channel Seven national morning programs broadcasting from the market is priceless."
Friends of Queen Victoria Market president Mary-Lou Howie said her group welcomed "any activity that supports traders" however she said more thought was needed in creating a designated space for major events to minimise disruption to stallholders and customer access.
"Festivals can be really great for the market if they're done in collaboration and cooperation with the regular traders and complement market business," she said.
"To facilitate events QVM management has assigned designated spaces for festivals – Queen St and/or the top of J, K, and L Sheds in the upper market. The latter draws visitors through the sheds benefiting traders in the upper market while enlivening the desolate QVM interface with busy Peel St."
Ms Howie added the Easter long weekend saw massive crowds at QVM "proving the market itself is the main event."
"It was a joy to see the sheds filled with families and people with shopping bags and trollies enjoying the warm weather and the naturally vibrant market atmosphere."
The market is now gearing up for its winter night market season which kicks off in June with 40 food stalls and 50 merchandise vendors expected to participate •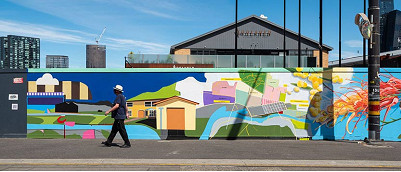 November 21st, 2023 - Adrian Doyle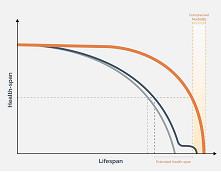 November 21st, 2023 - Susan Saunders

Subscribe
to
all
the
news
Like us on Facebook
Download the Latest Edition