Businesses rejoice as world's longest lockdown ends
By Brendan Rees
Traders in Melbourne's CBD are pinning their hopes on a robust rebound after finally waving goodbye to the world's longest lockdown.
After months of being confined to their homes, visitors flocked to the city on October 22 to celebrate their newly returned freedoms, giving a much-needed cash boost to businesses.
Restaurant and bar owner of Big Esso at Federation Square, Nornie Bero, who joined Melbourne Lord Mayor Sally Capp in the celebrations, said reopening was a "huge relief".
"Big Esso means biggest thanks in my language, and I'm so thankful to see our village back together, enjoying themselves, and sharing food and a drink with family and friends – it's brought the city back to life," she said.
Twin Barbers shop co-owners Zed Freihat and Omarion Freihat.
In Elizabeth St, a long queue formed outside the Twin Barbers shop as men rushed to have their growing locks trimmed.
"It was super busy," owner Zed Freihat said, who, along with his co-owner and twin brother Omarion, didn't stop for a break.
"We had to come back strong, it's good. It was so up and down that at least we can plan for the future of the business."
Mats Ekstrom, owner of Swensk clothing store, serves customers outdoors.
Mats Ekstrom, owner of Swensk clothing store on Little Collins St, said he set up a clothing rack, a couch, and a pop-up change room outside his shop after restrictions limited retail to trading outdoors.
"It's not the most convenient way of doing it for a retailer [but] it's better to do stuff than complain," he said.
"We've been waiting for this for such a long time … to be able to trade and meet people and talk to them."
Market Lane Coffee owner Jason Scheltus said it had been "a long road" but rejoiced in welcoming back diners to his Collins St café.
"We think it's a much nicer experience to sit in and have a coffee rather than takeaway," he said.
Market Lane Coffee welcomes back diners at its Collins St café.
Queen Victoria Market CEO Stan Liacos said "there was a spring in everybody's step" during the market's partial reopening.
"The trajectory of visitation is positive, it's upward, it's encouraging. And importantly, there's a very good vibe among the traders who are anticipating a good recovery and a prosperous festive season trading," he said.
Chinatown Precinct president Danny Doon said they had a strong response in people visiting Chinatown with a 600 per cent increase in foot traffic, according to the City of Melbourne's pedestrian counter.
He also thanked the City of Melbourne for having "kindly arranged" covers for parklets so diners could enjoy themselves after the 20-guest indoor limit presented a problem if bad weather had affected outdoor dining.
Charlyne Manshanden, executive officer of the Collins Street Precinct, said traders were "extremely excited" to see the end of the sixth lockdown.
"Businesses have been working extremely hard to ensure that they are able to welcome people back in the safest way possible, while still maintaining the buzz and vibrancy we've missed so much," she said.
"We look forward to seeing workers and visitors returning, and life being injected back into the CBD."
The Lord Mayor said she was proud of what Melbournians had "achieved together as a city".
"Despite enduring the world's longest lockdown, our city still boasts the best hospitality, retail and events scene in the whole of Australia," she said •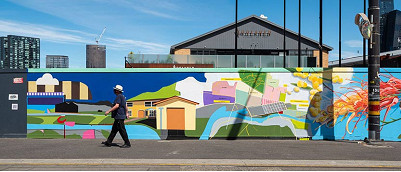 November 21st, 2023 - Adrian Doyle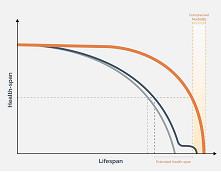 November 21st, 2023 - Susan Saunders

Subscribe
to
all
the
news
Like us on Facebook
Download the Latest Edition