Calls for a summit as "residents ignored in election priorities"
Sean Car | 23rd March, 2022
The leaders of the CBD's two residents' groups have criticised the City of Melbourne for failing to include city-dwellers in its 2022 election priorities to the state and federal governments, calling for a more "deliberative decision-making process."
The City of Melbourne recently released two separate documents outlining its list of key advocacy priorities to the federal and state governments ahead of their respective May and November elections.
The council included a range of projects under the headings of "Economic Recovery", "City-Shaping" and "Climate Change and Renewable Energy" that it says it would like to collaborate on with both levels of governments.
While acknowledging that the priorities listed by the council were "great", East Enders president Dr Stan Capp and Residents 3000 president Rafael Camillo said they were disappointed that neither document "notably has no mention of residents."
Dr Capp is leading calls for the City of Melbourne to stage a CBD summit, sponsored by the state government, with key stakeholders to address a number of pressing issues "facing residents and people who come to the CBD."
"A summit needs to be called involving all key stakeholders, including residents, to find solutions to these problems," Dr Capp said.
He also put a question to the council's CEO Justin Hanney at the Residents 3000 forum on March 3 as to whether it would establish a People's Panel so the residents could "better inform the council on community views."
While both East Enders and Residents 3000 are calling on the council to advocate for better citizen-led representation, community and precinct building, city safety and responding to homelessness, Dr Capp said it was "more about contextualising how they arrive at a priority."
"It's fine sharing the priorities with residents and telling us they've done them, but if you frame the narrative in a way that says 'what are the key considerations, and anything we do in the CBD is to protect resident amenity and to develop the life of residents in a way that will encourage other people to become residents', that's the narrative I would frame," he said.
These [priorities] were the big-ticket items. Why wasn't 'resident' mentioned once in any document?
While the council has advocated to the state government to extend stamp duty concessions and exemptions for CBD properties for a further 12 months, Mr Camillo said it was important that resident needs were "addressed simultaneously."
"They want to bring more people by giving them more concessions to live in the city, but at the same time, the basics aren't getting done. They need to be addressed simultaneously," he said.
Mr Hanney told guests at the Residents 3000 forum that he was open to the idea of a People's Panel for the CBD.
"I think they [People's Panels] are great. We use them and continue to use them, such as on Queen Victoria Market and various projects," he said.
Among the council's priorities for both levels of government were delivering Greenline, redeveloping Central Pier, progressing public transport to Fishermans Bend, supporting the development of a First Nations precinct at Federation Square East and co-funding Power Melbourne – a renewable energy program deploying "mid-scale distributed batteries across inner-Melbourne."
It has also advocated to the state government to support the return of workers and international students, fix City Rd in Southbank and revitalise Moonee Ponds Creek. Federally, it wants clear pathways from student visas to citizenship and income support payments raised "above the poverty line", while calling on both levels of government to "overcome labour and skills shortages."
But Dr Capp said the council's Community Engagement Policy should be used for deliberative decision making to inform a range of the priorities listed, such as the desire to facilitate and attract the return of international students.
"The City of Melbourne should be partnering with the university sector and the state government in the identification of opportunities to improve the lives of students," he said.
"Universities are key stakeholders, but what do they invest in the city to make the lifestyle better for students?"
Both resident groups have also called on the council to lobby the state government to reform the planning system in the central city, arguing "poor planning decisions are causing residents to consider leaving the CBD."
"It is pointless trying to attract new residents if maintaining and respecting resident amenity is ignored by decision-makers," Dr Capp said.
While current rules stipulate that all developments greater than 25,000 sqm are subject to ministerial approval, Dr Capp said this should be increased to 60,000 sqm in the capital city zone to provide the City of Melbourne with greater control over city planning •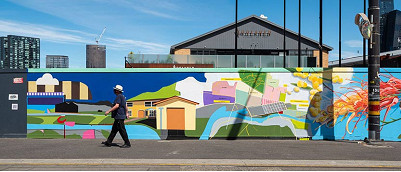 November 21st, 2023 - Adrian Doyle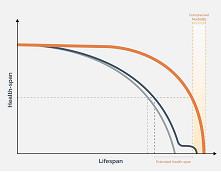 November 21st, 2023 - Susan Saunders

Subscribe
to
all
the
news
Like us on Facebook
Download the Latest Edition