Calls for summit as spate of assaults has residents concerned
Brendan Rees | 23rd March, 2022
CBD residents have raised the alarm after a recent spate of assaults in the city heightened concerns about community safety.
Residents 3000 president Rafael Camillo has renewed calls for more police to conduct foot patrols in the streets after four incidents of serious assault including a stabbing occurred in March.
"For a long time, safety has been an issue and that's an impact to residents, workers, and visitors. More importantly, visitors, because they can be traumatised and won't return," he said.
"The police presence is very, very important."
In the latest incident, a 57-year-old man was allegedly assaulted after leaving a function on Swanston St about 10.30pm on March 2.
Police said the victim, a Richmond man, was taken to hospital with serious facial injuries after a male allegedly punched the victim to the face causing him to fall to the ground unconscious and was again assaulted while lying on the ground.
On March 12, a man was stabbed at Federation Square about 11.40pm with a group of youths aged 14 to 17 questioned by police.
Two men were also charged with murder after a fatal stabbing in Bourke St, Docklands during the early hours of March 13.
In another separate incident, a CBD resident was "assaulted completely unexpected" while walking home about 9.20pm on February 17. The man was reportedly punched to his face with his leg also injured. His wife, with whom he was with at the time, said "we were quite shaken up."
East Enders president Dr Stan Capp said he was also concerned by the rise in incidents, and believed a summit needed to be called involving all key stakeholders, including residents, to "find solutions to these problems".
"Every resident deserves to feel safe at any time in the CBD and residents need to be consulted about their lived experience and proposed solutions," he said.
When we discuss the issues of high importance to residents, safety and security is always one of the first points raised.
Dr Capp said the establishment of a safety and security committee, as seen in neighbouring Southbank, would be a useful initiative for the CBD.
The issue of safety was recently discussed at a community meeting in which the City of Melbourne CEO Justin Hanney said that when it worked with police to increase the number of foot patrols, it reduced the amount of Triple 0 calls by around 25 to 30 per cent (read more on pages 8 and 9).
A Victoria Police spokesperson said police were committed to keeping the community safe.
"It's too early to tell whether there is an upwards trend in antisocial or criminal behaviour in the city based off one weekend, however it is common sense to expect more reports of incidents with more people out in the community," the spokesperson said.
"We do understand how confronting it can be to witness this activity and the broader impact it can have on how safe people feel."
"This is why we continue to assess intelligence and run ongoing operations in the city with resources allocated accordingly to wherever they are needed most – be it a major event, public transport hub or nightlife precinct."
"Uniform police are supported by the Public Order Response Team, Mounted Branch, Dog Squad, Highway Patrol, Transit police and PSOs to regularly patrol the city in an effort to prevent crime and anti-social behaviour."
The spokesperson added police also used CCTV to monitor areas and prevent incidents from escalating.
The series of assaults come as data from The Alfred hospital show the number of stabbing victims it had treated had jumped 50 per cent compared with the December, January, and February period a year ago •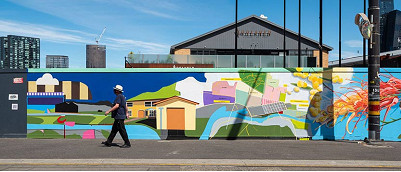 November 21st, 2023 - Adrian Doyle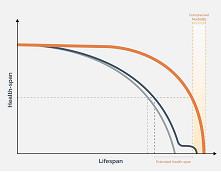 November 21st, 2023 - Susan Saunders

Subscribe
to
all
the
news
Like us on Facebook
Download the Latest Edition