Campaign channels an almost science-fiction approach to repurposing cigarette butts
CBD News | 3rd April, 2023
By Helena Morgan
Environmental charity No More Butts is collaborating with social enterprise Fungi Solutions to launch "Cig Cycle" – a campaign aimed at generating new ways of recycling cigarette butts discarded at Melbourne businesses.
The charity and social enterprise joined forces nearly two-and-a-half years ago and since then have made major strides in research.
This current campaign is being conducted in partnership with the City of Melbourne and funded with the support of Sustainability Victoria's Circular Economy Communities Fund.
Cigarette butts account for more than 450 tonnes of annual Victorian landfill, where they absorb damaging pollutants such as arsenic and infiltrate waterways and soil systems.
Cigarette butts also have a notoriously long deterioration time, taking around 15 years to decompose.
Shannon Mead founded No More Butts in 2020 as a platform to host national awareness campaigns on the damaging impacts of littering cigarette butts. The charity envisages a future where cigarette butts can be readily repurposed into biodegradable products.
No More Butts is providing Melbourne businesses with specialised bins for cigarette butt disposal. Pubs, restaurants, sporting arenas and entertainment venues are strongly encouraged to send the butts back to Fungi Solutions for further trials.
Fungi Solutions is a Thornbury-based social enterprise established in 2020 that aims to reconceputalise how we repurpose waste. The team researches the adaptive powers of fungi and develops natural alternatives to single-waste products such as polystyrene.
They have already collected 138,761 cigarette butts and sequestered 2250kg of carbon.
In the natural environment, fungi interact with the plant component cellulose. Fungi Solutions discovered certain fungi could be trained to digest plastic and produce a material that can be used in recycled content products.
The digestive process involves the fungi directing fine webs of mycelium into cellulose acetate, which then causes roots to spread into cigarette butts and digest plastic.
These trials demonstrate the immense potential inherent in mycelium-based remediation which focuses on repurposing toxic elements from plastics and petrochemicals into new materials.
Mr Mead is also hoping that one day the box offered to businesses to dispose of cigarette butts will be made from a biodegradable material.
"Our desired outcome is for Fungi Solutions to complete analysis of the by-product to see if there are opportunities for future products such as insulation panels – or even polystyrene waffle pods," Mr Mead said, but added that initial trials conducted in Wollongong only 18 months ago hadn't produced ideal results.
"We received very little data due to the low engagement from the cleaning staff," Mr Mead said.
However, he is confident that scaling up from $100,000 remediated during the past few years to one million this year will set Fungi Solutions on the right path.
"We are providing Fungi Solutions with the opportunity to see if the mushrooms perform at scale," he said.
Fungi Solutions founder and head of research and development Amanda Morgan is optimistic the success of the campaign will galvanise future fungi studies research into action.
"We are hoping to turn the burden of plastic into something beautiful and environmentally sustainable," she said.
Caption: Left to right: Co-founder of Fungi Solutions Amanda Morgan, education manager at Sustainability Victoria Cyrelle Field, and founder of No More Butts Shannon Mead.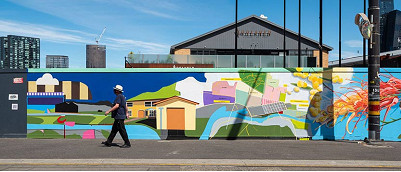 November 21st, 2023 - Adrian Doyle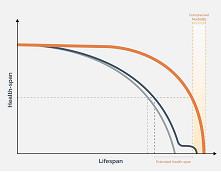 November 21st, 2023 - Susan Saunders

Subscribe
to
all
the
news
Like us on Facebook
Download the Latest Edition