Caroline No
Chris Mineral | 27th April, 2022
Popular '60s psychedelic West Coast group The Beach Boys had an obscure song in their catalogue entitled Caroline No. It appeared on their Pet Sounds album.
Fast forward to the 21st century, London and Melbourne and a bunch of sublime musos centred around Caroline Kennedy from The Plums have a great project happening entitled ... Caroline No.
Musos involved in this project, released via obscure Nebraska record label (@grapefruit GY 12-2), include Ian Wadley (Dead Star) The Dirty Threes guitarist Mick Turner and drummer Jim White and Nick Huggins as well.
Grape Fruit Records have the brilliant NZ ambient guitarist Roy Montgomery on their roster, so Caroline No is in great company.
This is the Caroline No eponymous album and first cab off the rank is the challenging and compelling Anna's On The Radio. It's a catchy song, swirling cascading decadent guitars sounding at times like the Velvet Underground.
Anna's On The Radio sounds like a sun striped song played on a perfect day. Robert Forster would approve.
Mick Turner is a fantastic guitarist, he started out in Venom P Stinger a crucial Melbourne punk rock band, and in The Dirty Three he could augment and support Warren Ellis on his flights of fancy. The perfect guitarist to play with Caroline Kennedy and Ian Wadley who both played together in Dead Star.
And this brings us to a zeitgeist moment. Dead Star had a massive hit with Deeper Water, and when they performed the song live on Network 10's The Panel, it electrified share houses all over Melbourne. Friends of Kate Langbroek were switched onto it. A very cool and electrifying performance worth checking out on YouTube.
Anna's On The Radio is a bright edgy song and Caroline Kennedy has done the artwork to the single. This is a redemptive album, explorations in "love, loss and the psychedelic of the everyday."
EARTHRISE FESTIVAL 2022 was a great success with fantastic editions of the Festival held in Bendigo and then in Melbourne.
There's been a real burst on the scene with bands that have Kyuss's mint condition Welcome To Sky Valley in their record collection. Plenty of these psychedelic stoner rock bands were on display headlined by the Mighty Khan.
Earthrise is the name of the famous photograph taken by the Apollo Astronauts in December 1968 of the Planet Earth rising above the surface of the Moon as the Apollo spacecraft was orbiting the Moon.
At EARTHRISE FESTIVAL 2022, which fell out of the sky in an organic way, with rooms packed to the rafters, people got the sense that something was happening.
One of the highlight bands that performed at Bendigo and Melbourne was Mushroom Giant. This band has not been going for long, but word is that Mushroom Giant is phenomenal, and its vinyl album is an absolute gem •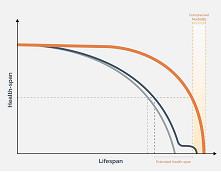 November 21st, 2023 - Susan Saunders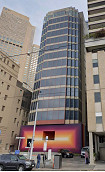 November 21st, 2023 - Barbara Francis & Rus Littleson

Subscribe
to
all
the
news
Like us on Facebook
Download the Latest Edition