CBD alley to disappear after council sells to developer
David Schout | 21st September, 2022
A small laneway in the CBD will disappear after the City of Melbourne sold it to developer Hickory Group to make way for a 21-storey office tower.
Gough Alley, near the corner of King and Lonsdale streets, would be "discontinued" as part of the $110 million development on the site of the heritage-listed Kilkenny Inn and former Goldfingers strip club.
The City of Melbourne determined that the alley was not a site of cultural significance, nor an example of Melbourne's street art culture.
The sale was required for the proposed tower (which was recently granted state government approval) to proceed and, as part of the development, will allow the nearby Manton Lane to now form a through-block link that will run from Lonsdale St all the way through to Little Lonsdale St.
Director of city property Melanie Odendaal explained at an August 30 council meeting that the properties either side of Gough Alley formed part of the approved Hickory development, meaning the laneway would "have no properties left to service".
Ms Odendaal said removal of the dog-legged alley, which stretches for approximately 50 metres, would represent a net positive.
"We believe from an amenity perspective it's a much better outcome," she said.
"Also, we have sought some advice from our 'creative city' colleagues who have commented that Gough Alley is not held up as an indicative example of Melbourne's street art culture as a site of cultural significance."
Deputy Lord Mayor Nicholas Reece said he was "on the record as being a major fan of protecting and preserving Melbourne's laneways", however Gough Alley was a "low-value, low-grade laneway in our city".
"At the moment with Gough Alley, it effectively services one property owner with the consolidation of the property, whereas the new Manton Lane through-block link will be a fantastic new pedestrian link for people in this part of the city and I think will be a vibrant part of our laneway network."
Cr Reece, the council's planning chair, said the sooner development began in this part of the CBD, the better.
"I'm looking forward to this development proceeding and looking forward to this street corner, on King St and Lonsdale St, probably the sleaziest intersection in Melbourne in recent decades, being revitalised as one of our most vibrant and inviting."
Chair of the council's finance portfolio Philip Le Liu said the move to sell the laneway was the right one.
"I think any time when we lose a particular laneway it will always be of particular interest but in terms of weighing it up and on balance, this is probably the right approach to take and that area will be great for redevelopment," Cr Le Liu said.
In May a fire gutted much of the heritage-listed Kilkenny Inn, which took more than 50 firefighters 90 minutes to bring under control.
Caption 1: Gough Alley, off King St (Source: Google Maps).
Caption 2: The approved development at the corner of King and Lonsdale streets.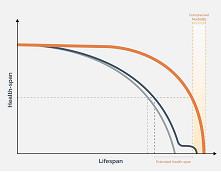 November 21st, 2023 - Susan Saunders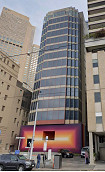 November 21st, 2023 - Barbara Francis & Rus Littleson

Subscribe
to
all
the
news
Like us on Facebook
Download the Latest Edition