CBD author releases new novel: "nothing feels better than just being engaged with the story"
Kaylah Joelle Baker | 26th July, 2023
CBD author Laura Elizabeth Woollett is baring it all in her latest novel West Girls as she confronts themes she has grappled with for a long time, and uses real-life inspiration to explore them.
To be published on August 1, West Girls follows on from the success Ms Woollett had with her previous short story collection, The Love of a Bad Man, and two novels, Beautiful Revolutionary and The Newcomer.
This latest novel demonstrates what Ms Woollett does best as she combines a collection of short stories and weaves them together with both subtle and obvious connections.
"During the pandemic I was trying to start a new novel but it wasn't happening, so I thought I would just write some more short stories as procrastination," Ms Woollett told CBD News.
"I went back and started to think about this child character [Luna Lewis], and how she could grow up to be the same woman in [other] isolated short stories."
I also thought about ways of connecting those stories, and other characters I could bring into this world.
Ms Woollett has put a lot of time and effort into West Girls, with its origins dating back to 2017 when she did an Asialink writing residency in Jakarta. She also continued to work on the novel during her time as the City of Melbourne's 2020 Boyd Garret writer-in-residence.
It's a work she is "very excited" and "proud" to share with readers.
The main character of West Girls is Luna Lewis, a young girl who reinvents herself to escape her isolated city and chase a career in modelling, although it only leaves her grappling with what she has sacrificed and the type of person she has become.
While the various stories and characters' journeys are works of fiction, Ms Woollett confirmed that she used "seeds of inspiration from my own life and [made] them more interesting by developing them into characters that go to more extreme places".
As well as playing with hypotheticals, Ms Woollett draws on themes that are important in a lot of her previous works.
West Girls not only focuses on internalised misogyny and the inventive ways in which women love and hurt one another, but also class and race.
"I have written on class and race before, but people haven't really latched on to them in my work because misogyny has overshadowed it, so I wanted to put it front and centre," she said.
"I also wanted to write a bit more about work, capitalism and ambition, and how that plays into exploitation of the self and others; all things that have been interesting to me for a long time, but I hadn't written about as much in the past."
When not busy telling stories, Ms Woollett can be found working as a bookseller at CBD bookshop Hill of Content, at 86 Bourke St.
But it's her passion for storytelling that continues to see her flourish in the industry.
"Nothing feels better than being engaged with the story and working on it, and not necessarily knowing where it is going," she said. "Just being in that moment and writing stories you love and are interested in is something to hold on to and enjoy at any stage of your career."
West Girls is published through Scribe Publications as part of a two-book-deal, with Ms Woollett once again set to take a risk with her next book.
For more information: lauraelizabethwoollett.com •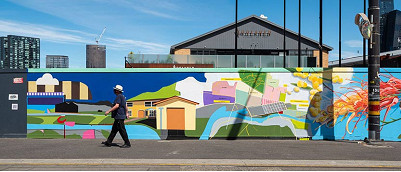 November 21st, 2023 - Adrian Doyle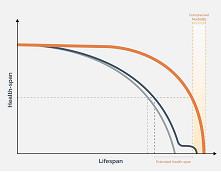 November 21st, 2023 - Susan Saunders

Subscribe
to
all
the
news
Like us on Facebook
Download the Latest Edition