CBD buses named to go electric by end of 2022
David Schout | 23rd March, 2022
In the coming months select buses along seven CBD routes will no longer emit dangerous fumes, as the state government confirmed details of their zero and low-emission buses rollout.
In a move set to improve air quality within the Hoddle Grid, 12 electric buses will be deployed along seven routes that start and end in the CBD.
The move is an initial action as part of a state government pledge to deliver 36 electric buses by mid-2025.
Most transit buses in Melbourne are powered by diesel, the fumes of which have been proven to have an adverse effect on health, particularly in urban environments.
And while the fleet of buses that travel on the seven routes will not be exclusively electric vehicles, public transport minister Ben Carroll said it was a positive start.
"The introduction of electric buses is a win for the environment and also means quieter buses emitting zero emissions in busy zones," he told CBD News.
The announcement is particularly welcome to residents and traders on Queen St, with all seven routes travelling along the busy thoroughfare.
However the news is not so welcome for those on Lonsdale St, which has previously been flagged as the most problematic bus corridor in the city.
Last year the City of Melbourne said that replacing harmful diesel buses that ran along Lonsdale St with electric alternatives would be a "significant step" to reducing CBD air pollution.
The council's submission to a state government inquiry into the health impacts of air pollution expressed concerns about diesel emissions from public buses and said that Lonsdale St — which saw more than 1000 bus movements a day, serving 16 routes — was an area of particular concern within the Hoddle Grid.
However of the electric buses that will run through the CBD, only bus number 216 (Sunshine - CBD) travels along the street.
"The buses run on diesel fuel, the emissions of which are implicated in human cancer, heart and lung damage, and undermining mental functioning," the council's submission read.
"Converting the Lonsdale St bus corridor to zero emissions would be a significant step towards reducing the harm caused by air pollution in the city."
At peak times, more than 1400 people walked on Lonsdale St between Swanston and Russell streets every hour.
In addition to the 12 electric buses, the government has announced that there will also be 34 "hybrid" buses in operation by the end of 2022.
Hybrid buses emit less exhaust fumes and, in a notable development, will have the capacity to be programmed to switch to electric battery mode in designated "geofenced" zones, including outdoor dining precincts.
These exact zones however are yet to be finalised and will be determined as the hybrid buses are rolled out.
The call to replace diesel buses has become more pertinent in recent months, in particular as some hospitality venues make outdoor dining arrangements permanent as a result of COVID-19, something similarly flagged in the council's 2021 submission.
During the next nine years, 341 electric and hybrid buses will be introduced into the metropolitan network, including a commitment for five in the first half of 2022.
The pledge was part of a $2.3 billion contract announced in October between the state government and Melbourne-based company Kinetic to operate a third of the metropolitan bus network, taking over current operator Transdev.
Routes will feature electric buses
216: Sunshine - CBD
220: Sunshine - CBD
232: Altona North - Queen Victoria Market
234: Garden City - Queen Victoria Market
235: Fishermans Bend - CBD
236: Garden City - Queen Victoria Market
237: Fishermans Bend to CBD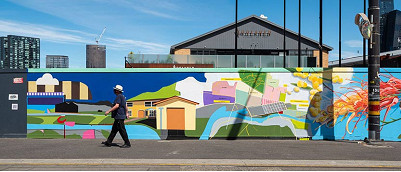 November 21st, 2023 - Adrian Doyle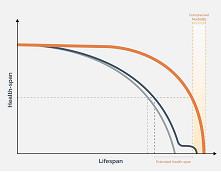 November 21st, 2023 - Susan Saunders

Subscribe
to
all
the
news
Like us on Facebook
Download the Latest Edition