CBD laneways come to life with local art
By Katie Johnson
Forty laneways throughout the CBD will be transformed into public art attractions in a program designed to keep artists employed during the pandemic.
The Flash Forward program is a collaboration between the City of Melbourne and the Victorian Government and has employed 150 artists who would otherwise have been without work during the pandemic.
So far 20 laneways have finished artworks on display, with five murals recently completed at Langs Lane, Rose Lane, Platypus Alley, Rainbow Alley, and Drewery Alley.
Lord Mayor Sally Capp said that the program was intended to turn the city into an "outdoor art gallery" in celebration of restrictions easing.
"These new Flash Forward artworks present diverse perspectives while transforming our city with extraordinary walls of colour," the Lord Mayor said.
"If the CBD is in your 15km radius, we'd love to welcome you back to get your culture fix, off-screen."
The program has been critical to keeping creative professionals such as George Goodnow in paid work, who has almost finished their mural on Tattersalls Lane.
Goodnow said that the project was a "saving grace" in a year where lockdowns had prevented art exhibitions and events from going ahead.
"For most artists there hasn't been a lot of work and it's been a year of starting and stopping so it's great to have something that provides structure and a reason to get out of the house," Goodnow said.
"I feel lucky to have any kind of work at the moment and to have a job like this is a dream."
The brick wall in Tattersall Lane is 150 years old and houses the iconic Ferdydurke bar.
Goodnow's mural warps the architecture of the building – bending, curving and folding the brickwork and windows – to look like fabric.
"It creates the illusion that the wall is soft and flowing and acts more like fabric more than a rigid, brick structure," Goodnow said.
"I wanted to change the way that we view familiar public spaces and think about how we can make new space softer and less rigid."
"On a practical level, it's painting brick on bricks – so that's kind of funny – but it creates a really interesting architectural effect."
Artist Shawn Lu, who has recently completed his fairytale inspired artwork in Langs Lane, said the program had been a "life-saver".
"My normal sales and income that came from murals or commissioned artwork had completely disappeared overnight, so this initiative has been a lifesaver, and I'm not the only artist to say that," Mr Lu said.
"This has been a big help with my mental health, it boosted my confidence and helped me get back on my feet."
Minister for Employment Jaala Pulford said the program was a practical way for the government to support artists directly impacted by the lockdown.
"Victoria has so many incredible artists and we're thrilled to have created jobs for 150 of them that has also added magnificent colour and life for our city laneways," Ms Pulford said.
"This program is a great example of how innovative partnerships can help people looking for work, employers looking for staff, and have a positive impact on the wider community." •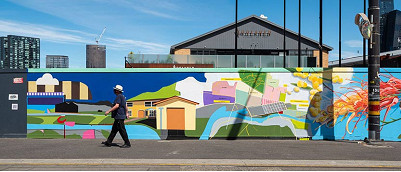 November 21st, 2023 - Adrian Doyle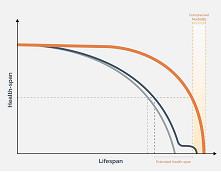 November 21st, 2023 - Susan Saunders

Subscribe
to
all
the
news
Like us on Facebook
Download the Latest Edition