CBD residents voice their anger over "appalling" state of rubbish
Brendan Rees | 27th April, 2022
CBD residents have launched a war on waste after branding the city's rubbish problem as "appalling".
They are calling for action as large, overflowing bins plague public laneways and streets – which residents claim had attracted "abhorrent behaviours" including public urination and graffiti vandals.
Leading a charge to have the matter resolved is resident Jenny Eltham who labelled the state of the city as "absolutely disgusting".
"I am very concerned about it. It's just unacceptable. People have forgotten about good waste practice management," she told CBD News, adding the problem had been getting worse since last November.
Ms Eltham said she was "embarrassed" particularly as the city saw a return of visitors and took aim at the City of Melbourne's waste team for not doing enough.
"We need to take some ownership of it," she said.
The issue was brought to a head when Ms Eltham delivered a presentation at an EastEnders residents' group meeting on April 19 in which photos of overflowing bins and piles of rubbish dumped on the ground and blocking footpaths left attendees in shock and wanting "big changes" to be made.
One photo showed a group of people dining outdoors at a café on a Sunday morning while sitting metres away from several overflowing bins at Little Collins St.
"How acceptable is that? Where's the health and safety?" Ms Eltham questioned at the meeting.
"What will the City of Melbourne do to ensure real and tangible change is achieved because it's not happening; the waste team isn't here, they don't care."
The standard we walk by is the standard that we accept.
The City of Melbourne's manager of on-street support and compliance as well as city security, safety and amenity, Dean Robertson, who addressed the residents' meeting, said overflowing bins was "flat out not acceptable."
Mr Robertson conceded waste in the city was a "complex arrangement" with many bins being serviced by commercial operators but added "regardless of who is picking up the bins we need to take responsibility for the amenity."
He said, "we need to be better and empty them as much as we can" while also acknowledging that education with businesses was key as photos revealed cardboard and polystyrene were being stacked on top of bins and on the ground.
"I accept responsibility for that, and the City of Melbourne will follow that up," he said.
"Bins need to be labelled, locked, and that their staff are trained in how to dispose of rubbish be it polystyrene or anything else."
Mr Robertson said he had met with residents and "identified issues" of concern and believed installing more waste compactors would overall be the "main answer".
But he added, "We've got to know about it, and to know about it, we need it reported or we need to be on the street."
According to the state's Environmental Protection Authority Act 2017, a business that engages in an activity that "may give rise to risks of harm to human health or the environment from pollution or waste" can be issued a fine of $363,480 or almost $2 million in the case of a body corporate.
Victoria Police and the council can also issue on-the-spot fines for littering in public.
A spokesperson for JJ Richards, which is among many operators that supplies bins to businesses in the CBD, said its customers were responsible for ensuring that their bins were not overfilled.
"To assist our customers, JJ's Waste provides a range of collection frequency options and a locking system to prevent unauthorised use by others. We are currently not experiencing any service difficulties or delays and we invite our customers to contact us if this is an issue for them," it said.
Stan Capp, president of the EastEnders group, said residents had expressed concerns of personal safety as well as "the perception of an unclean city and the associated overloaded waste bins, and graffiti."
"The multiplicity of waste collection services seems unregulated with variable collection frequencies and poor security on bins, so they frequently overflow," he said.
Gwenda, a CBD resident, said city laneways that were being used as rubbish dumping grounds was "absolutely alarming" and suggested "maybe you have to have more trucks on the road to have a blitz for a few weeks or longer to tidy it up quickly and to remind everyone that things can be made tidy."
Southbank resident Barb Thompson said the steps leading to the Arts Centre spire near City Rd had been strewn with litter and graffiti, which she labelled an "eyesore for the city."
"It's a disgrace, we've waited at least three weeks from our original compliant to have something done," she said.
Rafael Camillo, president of Residents 3000, voiced his frustration over the issue saying cleaning was needed "24/7" and suggested more waste compactors being put in streets or car parks.
He also said businesses need to be "more accountable because they are a part of the community too."
Speaking on the matter of vandalism, Lord Mayor Sally Capp said the council was taking a stand against illegal graffiti and tagging – with a March blitz seeing the City of Melbourne's rapid response clean team removing nearly 10,000 square metres of graffiti from the central city.
"The clean team will now move into other neighbourhoods across the municipality to blitz graffiti over the next three months and will continue to respond to jobs in the central city," she said.
"We're again calling on property owners and government agencies to work with us to clean up their assets and for visitors to the city to report graffiti using our QR codes, to ensure our city spaces are tidy and inviting." •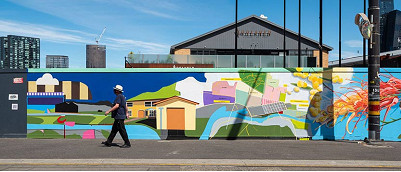 November 21st, 2023 - Adrian Doyle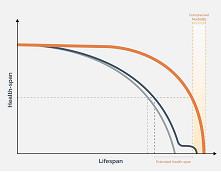 November 21st, 2023 - Susan Saunders

Subscribe
to
all
the
news
Like us on Facebook
Download the Latest Edition