CBD trader launches petition calling for stronger police presence
Violet Li | 21st June, 2023
Popular restaurant chain David's Hot Pot is petitioning the state government to increase police funding as well as strengthen police numbers after being hit by a series of break-ins.
The La Trobe St Chinese diner, which also has a shop in Doncaster East, and Point Cook, has launched a Change.org petition, saying both its restaurants had been targeted recently by intruders, with other business owners also raising the same concern, and together they want to see a stronger police presence on the streets.
"Increase these patrols include both foot and vehicle patrols in ALL suburbs. This will increase community confidence with the governments and local council during the upcoming election," the petition, signed by more than 200 business owners, stated.
"Melbourne was once ranked as [the] most liveable city on the planet, has lost its fame," it said.
"We need our voices and appeal to be heard, we need to see actual result of our government taking down the issue of crime, more than some empty promises that was given."
A spokeswoman for David's Hot Pot, Lydia Zhang, said she was worried crime in the CBD could get worse, adding that a sculpture outside one of the business's CBD diners was stolen by three youths months ago with no further updates from police.
"CBD has a lot of police force, but no matter how much there is, police can't be there the whole time. It really depends on their investigative resources and effective punishment to prevent future crimes," Ms Zhang said.
Asked why their business premises may have been targeted, Ms Zhang said she couldn't be sure, but believed the high cost of living had motivated some thieves.
"There have been so many incidents for years but none of them could be resolved. It will cause these incidents to happen more and more frequently because people do not get any punishment for their continuous crimes," she said.
"This is the scariest thing, and it may get worse."
Crime statistics in the Melbourne local government area show the criminal incidents of burglary and break-ins have increased from 1614 to 1620 in the year ending March 2023. The criminal incidents of property damage increased by seven percent in the year ending to March with theft also having increased by 18 percent from 7833 to 9262.
A Victoria Police spokesperson said increasing police numbers and funding was a matter for the government.
City of Melbourne councillor Jason Chang said the council was aware of business owners' concerns.
He said as a business owner in the CBD, his restaurant had also been targeted by thieves several times.
"I believe that the state government needs to invest more resources and funding of police in the CBD as many traders are reporting an increase in theft and antisocial behaviours, me included," he said.
"The CBD is the heart and face of Melbourne to the world and safety and security need to be our number one priority in order to attract more tourists, students, families, and traders to invest in the city.
For more information on the petition, visit: https://www.melbourne.vic.gov.au/building-and-development/planning-and-building-services/construction-development/occupy-public-space/Pages/creative-hoardings-trial.aspx •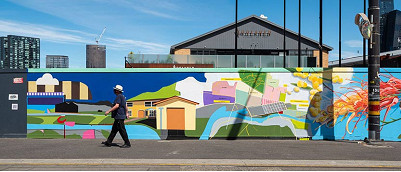 November 21st, 2023 - Adrian Doyle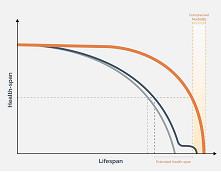 November 21st, 2023 - Susan Saunders

Subscribe
to
all
the
news
Like us on Facebook
Download the Latest Edition