CBD is a victim of its own success
By Shane Scanlan
Melbourne is losing a part of its heart and soul because it has been too successful.
The CBD is continuing to lose small, creative, unique and independent retailers from its little streets and lanes as rising retail rents force them out.
Chain retailers and hospitality outlets are displacing quirky places to shop, so the city still has businesses in its laneways. But it is losing a significant visitor draw-card and an essential element of what makes Melbourne "Melbourne".
Everyone agrees that sky-rocketing rents are to blame. Real estate agent CBRE says prime retail rents have risen 70 per cent over the past 10 years. But, anecdotally, some rents at the lower end of the market have quadrupled over the same period.
This flows from increased CBD land value, which has escalated since former planning minister Matthew Guy released the handbrake on development from about 2010.
Increased land values flow indirectly into retail rentals via higher council rates and State Government land tax levied on landlords.
Experts are divided on the exact moment this started. Most agree that it was not specifically related to flaws in the evolving planning regime but, rather, the option for ministerial discretion, which Mr Guy exercised liberally.
City of Melbourne city design director Rob Adams told CBD News he blamed the phenomenon on failure to insist on skyscraper set-backs.
Whatever the cause, the consequences are now playing out in the changing face of Melbourne's laneways.
Boutique retailer Mark Boldiston has been on the move for about 12 years since starting out on ground level in Flinders Lane. He took his Lord Coconut men's jewelry business "above the awning" about four years ago but moved again about a year ago after facing 100 per cent rent increases over three years. This time he moved north to a level five Elizabeth St location.
If rents continue to rise, his next move will either to close the doors or move out of the CBD.
"I've got a food idea if need be! But I'd rather not do food," he said. "We've always had to find places with lower rent to allow us to be unique."
Mr Boldiston said: "The sushi has moved in. It's more food than anything. There's very few trying anything independent that's not mainstream."
"Over the years, the independent retailers have moved out. It's more mainstream now. It all comes back to rents. They're prohibitive."
He believes that mortgaged landlords would prefer to leave their premises empty than lower the rent.
"It's better for a landlord to have a place empty than suffer a downward revaluation from the bank," he said. "Otherwise, they could be foreclosed."
Mr Boldiston predicts visitors will stop coming to Melbourne to shop.
"The reality won't match the expectation at some stage. New Zealand and Perth shoppers will stop coming to Melbourne once they realise that most of the retail shops are chain stores," he said.
"The council doesn't care. I don't think that it's a concern."
Former councillor Beverley Pinder-Mortimer agrees. Where the City of Melbourne used to have a specific focus on retail, it broadened the category to include hospitality some years ago. So the plight of retail is being masked by the rise and success of hospitality.
"There's plenty of dining and drinking, but we're losing that gorgeous laneway culture. We're losing Melbourne's charm," she said.
"The city is no longer unique and people will either stay away or find other places to shop."
Invest Victoria's website lauds the contribution these retailers make to the visitor economy.
"The grid of interlocking city laneways has created a culture of 'hidden' cafes, one-off boutiques and world-class restaurants," it says.
Destination Melbourne CEO Laura Cavallo did not respond to CBD News's questions on this issue.
The council's Small Business, Retail and Hospitality portfolio chair Susan Riley said: "The landscape is changing for our small businesses which are the heartbeat of our city."
"What has always been our defining difference as a capital city has been our small uniquely different one off boutiques that you are not going to see in major shopping centres."
"So what has changed as we are seeing for lease signs popping up through out the CBD? The hospitality offer is very strong but the smaller retailer cannot compete with the ever-increasing rents the landlords are demanding."
Boutique retailer Hilda Simmonds runs a second-generation women's fashion business.
She told CBD News she recently managed to successfully renegotiate her Little Collins St rent.
"If I hadn't been successful, I couldn't have afforded to stay in the CBD," she said. "For each block that you go east down Little Collins St the rent doubles."
"I'm definitely part of a dying breed of independent retailers," Ms Simmonds said.
Boutique owner Melanie Ashe is witnessing the same phenomenon in Degraves St.
"I talk to so many visitors. They comment, without me asking. They come here because we're different. They love all the secrets," she said.
But, she says, Melbourne is becoming just like any other capital city.
"A lot of people want to do more, but there's nowhere to go. You either move out or close your doors," she said.
And, she said, while in the past there's always been businesses closing or moving, they had always been replaced by energised, innovative newcomers.
"My biggest fear is that we're not seeing new people coming in," she said.
While, even the authorities can see the problem (even if they are loath to admit it), there is no real solution.
Ms Ashe lives in hope of benevolent landlords like the Nicholas family, before it sold its building some years ago.
"We need landlords who get Melbourne – who understand Melbourne," she lamented.
Mr Boldiston is more of a realist. He tracks the problem back to the explosion of high-rise construction.
"The council and the government have allowed the high-rise. They've been willing to make sacrifices to maintain the construction jobs, because there's no manufacturing. Amenity has been sacrificed," he said.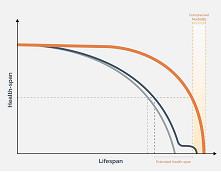 November 21st, 2023 - Susan Saunders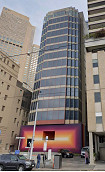 November 21st, 2023 - Barbara Francis & Rus Littleson

Subscribe
to
all
the
news
Like us on Facebook
Download the Latest Edition