Celebrating more than two decades of property management success in the CBD
Jack Hayes | 21st September, 2022
A lot has happened in the CBD since the turn of the millennium.
We've seen an initially frosty reception to the design of Fed Square (2002), we've seen the Commonwealth Games come and go (2006), we've seen the sad demise of iconic venues like the Palace (2014), we've even said goodbye to Metcards and welcomed the Myki (2012).
Throughout this time, there has been one constant in Melbourne's property management game: Jill Anderson.
As founder of local property management agency, Leasing Melbourne, it's not the moments in local history which have shaped Ms Anderson's career but the people she has met and the relationships she has developed along the way.
"It is relationship-building that I really enjoy – I call myself the CBD concierge," she said. "The highlight of my career has been all the people I have met and the places I have seen; I've walked into so many beautiful apartments."
"Sometimes you walk up to a door and wonder what's going to be behind it, but I'm constantly surprised by what people can do with their interiors."
Ms Anderson is a traditionalist. She likes things done the old way, with a personal touch, face to face or at the very least over the phone.
It's how she has built and grown her agency organically from the ground, since opening her own agency in 2000 to surviving the global financial crisis, and now, a global pandemic.
In a world where a growing number of real estate agencies outsource property management admin work offshore, Leasing Melbourne provide a truly tailored and boutique service offering.
"Because we have grown the business organically, I feel we are much more hands on and personalised in our service, I feel that is our point of difference; being able to provide answers straight away and talk through problems and find solutions," Ms Anderson said.
"Fletcher Anderson joined the business in 2005 and his genuine interest in IT and photography was a huge benefit for the growth of the business and keeping us current; as the industry has become so digitised. I am so grateful for my team – they are so loyal."
According to Ms Anderson, partly due to the pandemic and partly due to the rental reforms from early 2021 causing a huge increase in workloads, the industry has lost 30 per cent of its property managers.
With a portfolio of more than 500 properties, 90 per cent of Leasing Melbourne's business has been generated through referrals; a true nod to its leadership in personalised, efficient, high-end property management.
"I've had clients with me who have been with me from the start and built up their property portfolios," she said. "Now I'm seeing the next generation of their children coming to live in those apartments to study."
"For those landlords who stuck through the tough times from the last two years, we are starting to see pre-COVID rental yields."
"We are not being ridiculous and putting massive increases in place, a lot of people are still getting back on their feet and finding jobs, and just because there is a bit more stability, we aren't going to take advantage of that."
Ms Anderson said in another 12 months to two years, landlords would likely increase rental prices at a greater rate due to the cost of their mortgages to cover interest rates and owners corporation fees.
Whether it's the relationships she has formed during her journey, from finding apartments for the many theatrical superstars, to working with Melbourne's culinary elite along Flinders Lane, Ms Anderson hasn't just left her mark on the city's property management market, but the CBD as a whole. •
For more information: [email protected]
Caption: Left to right: Leasing Melbourne's Anna Krilis, Kerri Hotton, founder Jill Anderson, Donna McGrath, Helena Krilis and Emma Powis.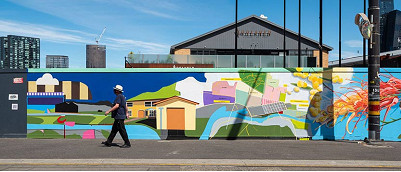 November 21st, 2023 - Adrian Doyle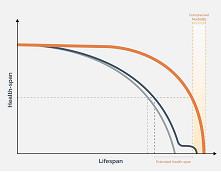 November 21st, 2023 - Susan Saunders

Subscribe
to
all
the
news
Like us on Facebook
Download the Latest Edition