Celebrating "The voice of postcode 3000"
CBD News | 26th July, 2023
Lord Mayor of Melbourne, Sally Capp
I grew up in a news-obsessed family. Ever since I can remember, current affairs and political issues were discussed around the dinner table, and different viewpoints would lead to lengthy debates.
Thanks to my upbringing, I've got what some would call an "insatiable" appetite for news. I'm fascinated by it, I love consuming it, and I respect the power it has to educate and inform a community on the issues that shape their lives.
Over the past 10 years, CBD News has cemented itself as a trusted news source covering breaking news, politics, education, health and so much more.
As the Lord Mayor of Melbourne, I see the media as an invaluable tool for keeping our community informed. At the City of Melbourne, we work for the residents and traders, and it's vital they have a trusted news source to turn to when it comes to city issues. CBD News has played an integral role in helping us reach the residents and workers who call Melbourne home.
During my journey as Lord Mayor, I've enjoyed sharing City of Melbourne stories with Sean and his team of journalists, who all must be congratulated on reaching this milestone and for the hard work they put in each day (and for sometimes having to ask the difficult questions).
CBD News has covered everything from major infrastructure developments and economic growth to our non-stop events calendar.
I admire the strong sense of community Sean and his team have built online, often helping vulnerable community members amplify their stories.
It's hard to believe it's only been 10 years since the first edition of CBD News was published – it certainly feels like much longer.
"The voice of postcode 3000" has a lot to be proud of in its past 100 editions, and I can't wait to see the stories that are yet to come. •
What others said …
Adam Bandt (right) at the launch of CBD News in 2014.
Adam Bandt – Federal MP for Melbourne
"Melbourne is different. It understands the importance of high-quality local representation. It demands excellence and innovation. It rejects the big organisations who are more concerned with power than the people. That's why CBD news is so special and important. That's why it's the news for me."
Raf Camillo – President, Residents 3000
"I still remember when our immediate past president John Dall'Amico and I used to take a trolley full of the latest edition of CBD News, and we would visit local businesses all around town asking them to allow us to have the paper distributed every month, from coffee shops, convenience stores and even newsagents."
"That was done in our free time on the weekends or lunch hours, all to support and create a strong voice for our local community."
"And, today here we are at the 100th edition! What a milestone for the team at Hyperlocal News, for Sean Car and Shane Scanlan (in memoriam), and for our CBD community too."
"From the first article, Unleash the CBD hounds (Issue 1, August 2014), Residents 3000 was already actively participating in CBD News, followed by a series of safety related articles published during the course of the following year, written together with the team at CBD News."
"The first of our monthly columns, Solar power in the city (Issue 17, February 2016) was written by Dr Sue Saunders, our past vice president. Sue explained what was done at Hero Apartments residential building in relation to the installation of solar panels in order to reduce costs and improve the environment."
Katrina Sedgwick – CEO, Melbourne Arts Precinct Corporation
"Congratulations to CBD News on celebrating this special milestone of 100 editions from the team at the Melbourne Arts Precinct Corporation. CBD News has played a pivotal role in the CBD community – for local businesses, city workers and residents. We look forward to many more years of success and quality local news."
Ellen Sandell – Victorian MP for Melbourne
"The CBD News is such a great source of local insight. I love reading about what's going on in our neighbourhood and sharing what I'm working on with CBD residents. Congratulations on a huge milestone to the CBD News team."
Luke Harris – President, Collins Street Precinct
"Since its inception, CBD News has been a crucial source of news for Melbourne and beyond. In more recent years, the Collins Street Precinct has had the pleasure of sharing many stories with CBD News and its readers. The support we have received has been crucial for city businesses during what's been a challenging three years and we look forward to continuing to read and partner with CBD News."
Gina Donazzan - Donazzan Boutique Property
"It has been an absolute pleasure to partner up with the CBD News. Over the many years we have found the CBD News to be a newspaper for the people."
"The quality of the content is always consistent, thus providing an informative and intelligent read for the locals and subscribers. Our readers love it they tell us!"
"Our firms, both Melbourne Boutique Property and Donazzan Boutique Property have enjoyed a strong relationship with the CBD News over the many years understanding that the public want to know what is going on around them."
"The CBD News keeps delivering the quality and content readers want and we have found our regular marketing is greatly appreciated and valued by our Melbourne readers. We congratulate the CBD News on their 100th edition and wish them continued great success for the future. Well done everyone."
Evan Mulholland - Liberal MP for Northern Metropolitan
"In an age where many communities across the state have lost their local newspaper, CBD News has bucked the trend. Local media keeps communities more connected and individuals more aware of the issues faced by their neighbours. For a politician representing the residents and businesses of Melbourne, CBD News is essential reading. Congratulations to Sean and the team on 100 runs, not out."
Stan Capp - President, EastEnders residents' group
"EastEnders is a small but active group that meets monthly to discuss matters of importance to residents who live in the eastern quadrant of our city. We have always been strongly heartened by the support that we have received from CBD News."
"Whether it is in promoting our events or by being an opportunity to make contributions on the matters of the day, we have been impressed by the quality of its journalism. The professional way that it presents the news is impressive – news that is current, relevant and hits the range of planning, social and infrastructure matters that are of interest to both residents, business operators and visitors alike."
"We congratulate CBD News on its 100th edition and look forward to its continued work of informing and reporting upon the matters that are important to our city."
Dario Varcirca - Co-director, Nicholas Building Association
"As a local arts organisation it's important that we have reciprocal relationships with local media, and there's nothing more hyper-local than CBD News."
"During the challenges of the last few years, CBD News has continually championed the Nicholas Building's creative community. Whilst drinking our morning coffee at Cathedral Cafe, it is heartening to see our vertical precinct immortalised in the pages of this important broadsheet."
Mary-Lou Howie - Friends of Queen Victoria Market
"Since its original editor, the late Shane (Scoop) Scanlan, CBD News has given the Queen Victoria Market community a voice on the critical issues that affect it. It dilutes the corporate spin by inviting the residents, traders, customers, and stakeholders to tell their side of the story. Keep up the good work! Friends of Queen Victoria Market congratulates you on your 100th edition."
Dylan Reed - CEO, Kreate
"It's always a pleasure to work with the CBD News team to tell stories for our clients in the heart of Melbourne. Their local, engaged audience love to hear about new bars, restaurants and events! Congratulations on this incredible milestone."
Julia Browne - Founder, Melbourne Fashion Hub
"I'd really like to thank CBD News for championing local initiatives such as ours, and spotlighting all the incredible things that are happening in Melbourne."
Ella Sheldon - Marketing Manager, The Knight Owners Corporation Managers
"The Knight are an Owners Corporation Management company servicing properties across Melbourne. CBD News has helped us promote our services, and share our expertise with those living in strata complexes throughout the city. We know how special apartment living is, and we're proud to partner with a publication that champions the unique perspectives and challenges of strata dwellers in our great city."•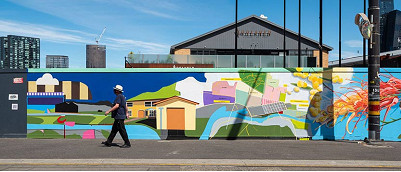 November 21st, 2023 - Adrian Doyle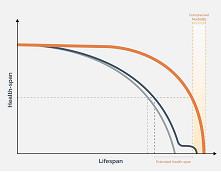 November 21st, 2023 - Susan Saunders

Subscribe
to
all
the
news
Like us on Facebook
Download the Latest Edition