Celebrating the Year of the Tiger in Melbourne Chinatown
Jack Hayes | 27th January, 2022
The Year of the Tiger is upon us, and to celebrate, Melbourne Chinatown and the Melbourne Dai Loong Association (MDLA), are kicking the Chinese New Year off with a bang.
Over two nights running from Monday, January 31 to Tuesday, February 1, Melbourne's Chinatown will come alive with traditional lion dance performances and special Chinese New Year banquets on offer from all your favourite restaurants including Flower Drum, Shark Fin Inn, Crystal Jade and many more.
As the longest continuous Chinese settlement in the Western world, founded by Chinese prospectors in 1851, Chinese New Year in Melbourne Chinatown has been a pillar of our city's events calendar for more than 160 years.
Although COVID-19 has paused plans for the usual street festival and wider activation of the precinct, president of the MDLA Eng Lim, and Chinatown Precinct Association Inc. (CPA) president Danny Doon, have left no stone unturned in supporting their traders and celebrating the most important date on the Chinese calendar.
"We want to encourage people to come back into the city, into Chinatown and enjoy a dinner with their family and friends to celebrate Chinese New Year," Mr Doon said.
"As the Tiger comes leaping in and we welcome the sound of the roaring Tiger, we have the naturally fiery and dynamic energy of the Tiger."
"With Tiger energy, things speed up and when it comes to implementing ideas, the ability to get more done in a shorter amount of time is achieved. And we certainly need that, having lost nearly two years in lockdowns and restrictions."
According to the Chinese Zodiac, the Year of the Rat (2020) was about survival, and the Year of the Ox (2021) was about anchoring ourselves in a new reality.
This year, the Year of the Tiger, will be about making big changes.
No stranger to big changes during the past two years, Ms Lim said the MDLA and CPA have an eye on a date in late-March or early-April to hold the precincts traditional street festival, giving Melburnians their familiar taste of Chinese celebration.
"While we wish to celebrate the New Year, we also want to keep well and stay safe during this period. Dragons have paraded in the streets of Melbourne since Federation Day," Ms Lim said. "We have a duty of care to the public and have decided that there will again not be a Dragon Parade this year."
"However, the Lion Teams will be dancing around to ward off undesirable elements. We encourage all visitors and locals to come and visit Melbourne Chinatown during this festive period and enjoy the sight of the specially-built trusses decorated with fairy lighting, lanterns, blooms and blossoms – we hope the vibrant colours will lift your festive spirits." •
For more information: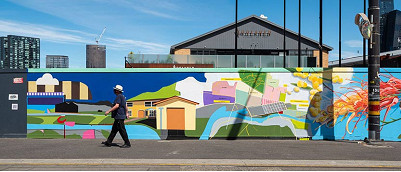 November 21st, 2023 - Adrian Doyle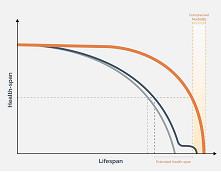 November 21st, 2023 - Susan Saunders

Subscribe
to
all
the
news
Like us on Facebook
Download the Latest Edition