Centreway Arcade
CBD News | 27th January, 2022
By Tristan Davies – Melbourne Heritage Action
While being back in the city again post lockdown has revealed so many beautiful sites, one favourite Melbourne shortcut has sadly been stripped of all its appeal.
As the city rose out of its last lockdown, so much was reopened to the people of Melbourne, apart from Centreway Arcade, which remained closed with scaffolding up on both ends, effecting the recovery of iconic Centre Place cafes that rely on people using the well-trodden shortcut from Collins St to Flinders Lane.
Scaffolding over both ends meant worry for the heritage community and other design lovers, with the unprotected but well-regarded post-modern interior potentially under threat of further alteration. We hoped that at the very least if the 1980s design was being cleared away, perhaps the work might lead to a bold new design to greet Melburnians, but the revelation when the scaffolds came down was nothing short of a travesty.
Gone were the snazzy patterned terrazzo floors, covered over by some cheap white surface. Gone were the 1980s granite shopfronts with bay windows, custom metal framing and bespoke doorknobs, replaced with cheap plain glass and plain white plasterboard. Gone too was the multi-level view above that revealed more pomo granite and glass bricks, Hollywood-style lighting, an important custom lettered artwork with a hidden anti-consumerist message, romantic faux-balconies, and staircases with Australiana fittings, replaced with a low hanging white ceiling and cheap down lights hanging oppressively just above you.
An interior that was a fun and interesting place to window-shop and stop and look around in when using the arcade route from Flinders St to Little Bourke St has been replaced by a second-rate airport terminal you want to rush through on the way to somewhere else.
Our post-modern version of the Royal Arcade with all its quirky features was replaced by the kind of corridor you'd see beside a suburban supermarket leading to an emergency exit, or some attempt at recreating the banal Flinders Street Station concourse. The equivalent of buffing all of Hosier Lane with grey paint and keeping it that way.
Were the owners warding off a future potential for heritage listing like the developers of the Palace Theatre, hoping a generic series of identical shops would somehow attract new tenants, or just being spiteful towards people actually enjoying the space for more reasons than brief retail transactions?
We may never know, but we do recommend taking a hook through the doors at the end of western alcove of Centre Place and through the old National Bank of Australasia banking chamber converted into a shopping arcade if you want a more a pleasant window-shopping shortcut to Collins St after your coffee from now on •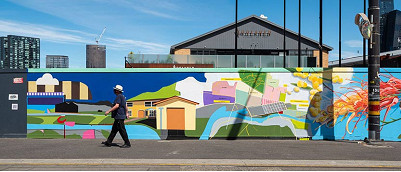 November 21st, 2023 - Adrian Doyle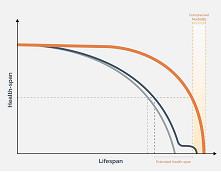 November 21st, 2023 - Susan Saunders

Subscribe
to
all
the
news
Like us on Facebook
Download the Latest Edition