Changing direction: Koorie artist turns road signs into jewellery
By Katie Johnson
As part of the Koorie Heritage Trust's Blak Design initiative, 11 First Nations artists will present their handmade jewellery at a contemporary exhibition celebrating indigenous design.
Blak Jewellery: Finding Past, Linking Present will run from September 4 to November 14 at the Koorie Heritage Trust Yarra building, if COVID restrictions allow.
First Nations artist Lisa Waup said the six-week Blak Design program leading up to the exhibition had been "life changing".
"I was a student at RMIT back in the '90s and I always used to look longingly at the smithing department that used to be down in the basement," Ms Waup said.
"It's always been a dream of mine, so I jumped at the opportunity to work with masters in the field."
"I feel incredibly fortunate, and the support has been mind-blowing."
As the first of its kind in Australia, the Blak Design program was created to provide a platform for nurturing sustainable, indigenous-led design businesses.
Ms Waup, along with 10 other artists, took part in six-weeks of hands-on jewellery design and making workshops under the guidance of jewellers Blanche Tilden and Laura Deakin, as well as small business skills tutorials.
With a passion for gold and silver smithing, Ms Waup honed her skills over the course of the program to produce her final work, Our Way, using custom-made aluminium traffic signs.
"I was interested in using everyday objects to create a new meaning, and in this case Our Way explores the power and peril of traffic direction and warning signs and their ability to control and disorientate First Nations people on their own land," Ms Waup said.
"Historically these signs are marks of violence, control and racism, and for me its inspiring me to disrupt, undo and fracture their original ambition."
As a woman of Italian, Gunditjmara and Torres Strait Islander descent, Ms Waup was inspired to alter the symbology of the signs after she found one lying on the side of the road.
Creating three pieces of jewellery, her intention was to take a "symbol of oppression and spin it to a positive direction of liberation".
"I wanted to take a stagnant western sign and create an immersive experience for the viewer which moved backwards into family, culture and country and forward into the future," Ms Waup said.
Our Way consists of three works – a bracelet, a neck piece and a pair of earrings – which are all cut out of one square of a direction sign.
Ms Waup said that by using every part of the square, the jewellery was sustainable and zero-waste.
"I hand-sawed a square bracelet, and inside that square I've cut the neck piece out, and within that neck piece I've cut a circle in the middle of it which I've divided into two to make the pair of earrings," Ms Waup said.
"There was a lot of sawing and filing so it doesn't fit perfectly but they come together as the idea of the text was to pull it apart and change its direction."
Another artist, Kait James, said the program had been an incredible way to honour her love and connection to her ancestors and her country.
"What I love most about the program is how we've all learnt the same incredible skills using different materials, then used them to turn our stories into jewellery and wearable art that is so different from each other," Ms James said.
"My work has been based around my love of sheoaks or ngarri in Wadawurrung, and the connections to my ancestors. Using different material to look at form and movement but also combining my love of colour to create various different pendants and necklaces.''
Koorie Heritage Trust CEO Tom Mosby said Blak design was a celebration of First Nations innovation within the Victorian design space.
"Blak Design is the continuation of a series of projects and discourse the KHT has delivered since 2014, exploring Australian contemporary First Nations design," Mr Mosby said.
"These projects aim to promote First Nations design principles and best practice methodologies and theories to the broader design community while supporting and mentoring First Nations designers." •
To keep up to date with the exhibition, visit koorieheritagetrust.com.au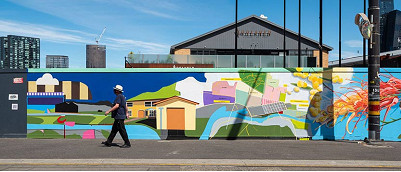 November 21st, 2023 - Adrian Doyle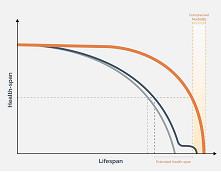 November 21st, 2023 - Susan Saunders

Subscribe
to
all
the
news
Like us on Facebook
Download the Latest Edition