Changing the CBD's property management landscape
Jack Hayes | 26th October, 2022
For those within the inner circles of the property management industry, they know it can often be a thankless job.
A global pandemic coupled with the biggest rental reforms in history have caused a revolving door of property managers leaving the industry.
Not only is that revolving door causing issues for those within the profession, but it also has a natural flow on effect to the clients it services: landlords and tenants.
Wedging a foot in that revolving door, and changing Melbourne's property management landscape, is Kim Davey and Suzie Inglis from the CBD's eminent boutique and prestige real estate specialists, Donazzan Boutique Property (DBP).
With a combined experience of more than 25 years, Mr Davey and Ms Inglis have carved an unmatched reputation in handling some of the CBD's premium rental properties since adding DBP's property management arm in early 2021, under the stewardship of renowned local agent Gina Donazzan.
Serving as a director since joining DBP, Mr Davey has developed a hands-on approach like few others in the city.
That method, paired with a considered approach to the type and volume of properties under his team's management, has set Mr Davey's eyes firmly on becoming the CBD's number one agent for prestige apartments.
"With our boutique approach, we are always on call. If something happens at the Royal Domain building for example, I'll be there for you on a Sunday having a look," Mr Davey said. "I'm not just relying on our tenant to send photos; I'm using my experience to understand what the issue is and how we can get it fixed."
"The boutique approach is having a balance of being hands on when you need to be and hands off when you don't."
"Because we mainly target the inner-city, we are there to make our clients life easy. If you have a tenant moving out on Wednesday and another moving in on Thursday, and perhaps the property needs a clean, we don't always outsource thus ensuring a seamless transition for our clients, if needs be – we do it ourselves."
According to Mr Davey, he wants to shift the dial of culture in property management.
With an exodus of property managers since COVID (around 30 per cent of the workforce), Mr Davey wants more to be done within the industry to ensure the profession is seen as a tenable and rewarding career.
"In the industry now, you need a balance of Zoom culture and office culture and to blend the two together to make sure all staff are catered for," Mr Davey told CBD News.
"For our clients, they know, when you deal with Donazzan Boutique Property, you are dealing with a director of the company, not just a first-year property manager"
With a careful curation of 140 properties managed by four agents, the DBP team boasts a remarkably low property to agent ratio: resulting in an intimate knowledge of their given property, its tenants, and its landlords.
According to Ms. Inglis, it is not uncommon for large-scale agencies to have each property manager dealing with over 200 properties alone.
"Our sales listings are a good indication of the types of properties we look after in property management," Ms Inglis said. "Our area of specialty is within the heritage and boutique market, but we also manage studio or one-bedroom apartments and everything in between."
"We have always been selectively small and prioritised quality over quantity."
"Every tenancy at a particular high-end apartment building in the CBD, Kim meets them with their condition report and a bottle of marble cleaner because their apartment features Calcutta marble from Italy, and if you use normal spray on it, you will mark it. That's the kind of attention to detail we give as a matter of course"
"Property management has always been a tough job, even before COVID, but the most important ingredient that made you come to work were the people you worked with. Working with great people and great bosses like Kim and Gina, it provides an enjoyable positive and dynamic environment where you can learn so much."
Ms Inglis told CBD News rental yields had grown for the past six quarters and her team was beginning to see competition for rental properties resemble pre-pandemic levels.
While the industry slowly recuperates from a battering past two years, Mr Davey and Ms Inglis are forging a reputation of a considered, tailored approach to property management; catering to the varied and specific needs of the high-end real estate market, while continuing that level of service for all clients within their portfolio. •
For more information: donazzanboutiqueproperty.com.au
Photo caption 1: Donazzan Boutique Property director Kim Davey.
Photo caption 2: Property consultant Suzie Inglis.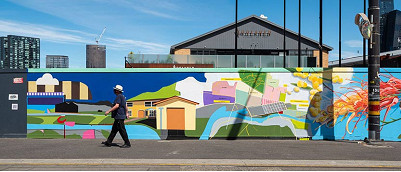 November 21st, 2023 - Adrian Doyle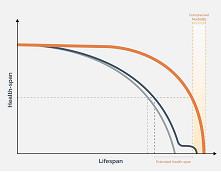 November 21st, 2023 - Susan Saunders

Subscribe
to
all
the
news
Like us on Facebook
Download the Latest Edition