Children blossom at high-rise oasis
Stepping off the elevator at the first floor and into Gowrie at The Harbour, the first thing you notice is a distinct lack of concrete and plastic. Instead, you're greeted by open spaces in earthy hues and natural materials.
Everywhere you look, there are welcoming displays of nature and children's artwork inspired by a connection to Country. At the heart of this inner-city centre is a flourishing outdoor sanctuary.
The early learning long-day care centre runs an indoor-outdoor program every day, rain or shine, allowing children of different ages to flow between the rooms and sprawling verdant garden.
Centre manager Rukmini Bose-Rahmen describes it as an oasis.
"It's quite unique to find on the first level of an inner-city building," Rukmini said. "We've been here for 13 years now, and the outdoor space is very established. The trees are glorious. A lot of our families live in high-rise apartments, and they really cherish the space."
Sandpits, vegie gardens, native grasses and mature trees are dotted throughout the space and every room opens to it, in a circular fashion.
"The doors are open first thing in the morning and the children can move indoors and outdoors very seamlessly," Rukmini said. "The outdoor area is one of the main learning spaces for us and it's the perfect environment for children. They're able to mix with different age groups, so older children can learn empathy and how to help younger children. This allows them to develop life skills very early on."
Education leader Sam Fernandez said the flow between indoors and outdoors extended to each of the rooms, allowing children to move between learning spaces.
"It feels really organic and natural to have an open space for all," Sam said. "It means siblings can visit each other throughout the day … a fence divided the space during COVID and it really cut that culture. The fence recently came down and we all breathed out. It's been wonderful."
Early childhood educator Carla Beslagic said the established outdoor area and the focus on materials foraged from nature offer a great opportunity to explore connection to Country as part of Gowrie Victoria's First Nations Perspectives Program. This also extends to the classrooms and broader community.
"We are right next to Birrarung, the Yarra River, and we use this as a place to explore local First Nations perspectives," Carla said. "The place is rich with First Nations knowledge, stories, histories and truths that we share with the children."
This focus on Birrarung is incorporated into the Docklands service and nearby kinder, and Carla said the children had created their own "small world Birrarung play area" in the classroom, using ideas from their excursions into the Docklands community and a library session they recently had with Kirrae Whurrong/Gunditjmara author and illustrator Aunty Fiona Clarke.
A connection to Country is reinforced through everything from the resources available through to the names of each classroom.
"We were very fortunate to have Boonwurrung elder Aunty Fay Stewart Muir visit the service and she gifted us the names of our rooms in the Boonwurrung language, which are local animals that the children chose," Carla said.
"At the front of every room is an acknowledgement of where its name came from and this is something we're all very proud of."
Gowrie at The Harbour is currently enrolling for places in 2022 and 2023. •
For more information, call 8624 1000 or visit: gowrievictoria.org.au/childrens-programs/docklands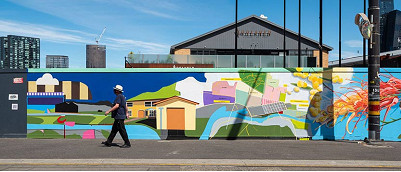 November 21st, 2023 - Adrian Doyle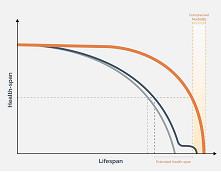 November 21st, 2023 - Susan Saunders

Subscribe
to
all
the
news
Like us on Facebook
Download the Latest Edition