Chinatown readies for a multicultural bonanza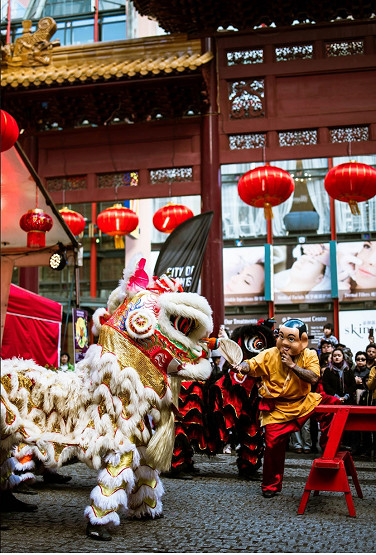 Jack Hayes | 27th April, 2022
Dust off your Qipao (traditional Chinese dress), your kimono, your sari, or your lederhosen, because Chinatown Melbourne is holding a multicultural festival of epic proportions.
From 12pm to 9pm Sunday, May 1, Chinatown Square will transform into a sea of colour and festivities with live dance performances, music, food and beverage stalls, and much more to celebrate what makes Melbourne one of the most liveable cities in the world.
Proceedings will kick off with traditional Chinese Masonic Lion Dances, followed by Taiko (Japanese drumming), there will be eating competitions promising to put fear in even the most ravenous entrants, Korean dancing, the famous Melbourne Dai Loong Association Lion Dance Troupes, Northern and contemporary Thai dancing, and live music performances.
State Minister for Multicultural Affairs, Ros Spence, has extended her congratulations to the Chinatown Precinct Association (CPA) and the Melbourne Dai Loong Association (MDLA) for its 2022 Melbourne Chinatown Multicultural celebrations.
"I sincerely thank these two associations for their service to the Chinese community in Victoria and for generously enabling us to share in this vibrant and ancient culture," Ms Spence said. "Chinatown itself has been a hub for Chinese migrants since 1851 and remains a centre for entrepreneurship and discovery for both Victorians and visitors from around the world."
"As we come together again to celebrate after what has certainly been a difficult time, I wish all involved with this wonderful event the very best as you reopen your doors and rekindle business relationships and friendships."
"In doing so, you provide Victorians with the opportunity to engage again with the Chinese community which is an essential part of Victoria's multicultural success story and play an important role in the rejuvenation of Victoria after the pandemic. I thank all Chinese Victorians for the enormous contribution they make to the social, economic and cultural prosperity of our state and wish you all a joyous celebration."
According to MDLA president, Eng Lim, the event will offer shoppers, visitors and tourists with an exclusive opportunity to be greeted by the "gods of prosperity, wisdom and longevity" in their various trading outlets.
The "gods" will offer well wishes, wisdom and health – fortune cookies will be handed out as they roam throughout the streets, buildings and shops, including blessing all visitors and the community at large.
"Enjoy and have a wonderful celebration – with the God of Prosperity, God of Wisdom and God of Longevity. Come gather in Melbourne Chinatown where all the actions are, along with the DJs who, true to the traditional cultural festivities, will warm up the crowd with Chinese, Australian, Korean, Japanese, German, Italian, Greek, Indian, Thai and contemporary music," Ms Lim said.
"That's what our Melbourne Chinatown is – multicultural – and it is one of Melbourne's distinctive and iconic precincts and importantly, the longest continuous Chinese settlement in the Western World."
"Cultural performances will keep you entertained the entire day and night and the whiff from the hawker-style stalls will bring out the "Truly, Madly, Deeply, Scrumptious" food of dumplings, rice, noodles, satays, and various skewers." •
For more information: chinatownmelbourne.com.au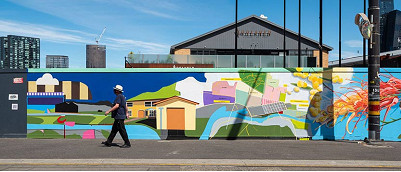 November 21st, 2023 - Adrian Doyle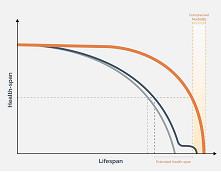 November 21st, 2023 - Susan Saunders

Subscribe
to
all
the
news
Like us on Facebook
Download the Latest Edition