City Loop safety upgrade sits idle with no contractor in sight
By Brendan Rees
Workssites near Parliament Station and Flagstaff Gardens continue to sit dormant as the state government desperately tries to find a new contractor to finish a safety upgrade of Melbourne's City Loop.
The works have not been able to proceed since 2018 when the main contractor went broke.
The Department of Transport is trying to resolve the matter, with a spokesperson saying "Discussions are underway in relation to when work will recommence, to further improve the safety of everyone who uses the City Loop and improve reliability of train services".
According to the 2021-22 Victorian Budget papers, the total estimated investment (TEI) and remaining expenditure for the City Loop fire and safety upgrade were not disclosed, instead saying this was "to be confirmed".
"The TEI is being refined following the original contractor entering administration and will be disclosed following finalisation of the business case later in 2021," the papers stated, however, the Department expected works to be completed sometime between 2023 and 2024 – up to four years from now.
In 2014, then Premier Dennis Napthine of the Liberal Party announced its government would spend more than $43 million by the end of the year to upgrade fire and safety equipment within the City Loop.
By 2016, the Labor Party, which had taken office two years earlier, said it would spend $132.8 million on the upgrade with works estimated to be finished by 2020.
To date, fire and safety systems in the City Loop have been upgraded, including existing fire detection systems, fire hydrant infrastructure, upgraded CCTV and the implementation of an intruder detection system.
But the Department of Transport said planned works to further improve fire and safety systems at Parliament, Flagstaff and Melbourne Central stations were unable to proceed when the main contractor went into voluntary administration in December 2018.
"The Department needed to resolve protracted and complex legal and commercial issues relating to the voluntary administration ahead of the project getting back on track," the Department said in a statement.
"Discussions are underway in relation to when work will recommence."
Meanwhile, large parts of Parliament Station and Flagstaff Gardens continue to be blocked off to the public despite works coming to a halt.
The next stage of works includes installing platform smoke extraction systems, upgrading sprinkler systems and integrating the new systems in the City Loop's operating environment, the Department said.
It said these works would improve reliability, reduce delays and upgrade infrastructure to improve management of emergency situations. •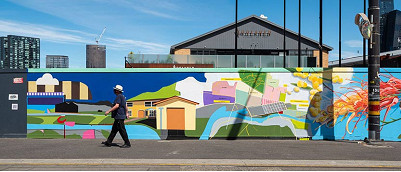 November 21st, 2023 - Adrian Doyle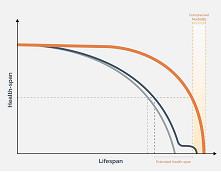 November 21st, 2023 - Susan Saunders

Subscribe
to
all
the
news
Like us on Facebook
Download the Latest Edition