City of Melbourne elections: who's staying, who's going?
Sean Car | 21st November, 2023
It sounds a bit cliché to proclaim, "the next term of council could be the most important ever for the City of Melbourne". After all, every new term of local government is as important as the last.
But it's not every council term during which one can say a once-in-a-generation pandemic occurred, causing Melbourne to be the victim of the world's longest lockdowns.
Remember the last council elections in 2020? Seems like a lifetime ago now, doesn't it? It was an election campaign dominated by virtual-only campaigning and "Meet the Candidates" events.
As we head into 2024, and find ourselves in what is already the final year of the current term at the City of Melbourne, councillor hopefuls will be relieved that we won't be seeing a mass return to Zoom.
While three years doesn't sound like a particularly long time, it is in politics when one considers the impacts the prolonged lockdowns have had on the city, with cost-of-living and housing crises hot on the pandemic's heels.
The word one could most aptly use to describe the current council term is "recovery". All the focus has been placed on getting Melbourne back on its feet and helping it rediscover its mojo.
Given these immense challenges, compounded by consecutive budget deficits and a high-inflationary environment, it's hard to give the current group of councillors, led by the city's champion flag-bearer Lord Mayor Sally Capp, anything less than a safe pass mark.
Considering the widespread devastation and what appear to be generational changes to working patterns in the CBD, the fact the city has emerged as well as it has so quickly is a testament to the council's efforts.
But while some pre-pandemic trends have returned, and in some cases, increased, across the city, there are still so many areas of concern. One only has to look at the many pockets of the CBD during the week, Docklands generally and a disparately patronised Lygon St, to see that we still have a long way to go to "getting the buzz back".
That's why one could reasonably argue that the next council term is, in fact, THE most important in ensuring the thriving Melbourne we all once knew not only returns but continues to find new ways of reinventing itself.
So, what could a new council look like?
It's hard to see Lord Mayor Sally Capp not running for a second term and she'll be tough to beat. While in the past she's hinted at being a one-term councillor following her initial by-election win in the wake of Robert Doyle's sudden departure, there is plenty of unfinished business.
Lord Mayor Sally Capp with Cr Philip Le Liu (left) and Deputy Lord Mayor Nicholas Reece (right).
Namely, her signature Greenline project will be central to her motivations for running again.
The project, which seeks to revitalise the entire stretch of the north bank of the Yarra/Birrarung, still has a long way to go in terms of securing the necessary funding from Commonwealth and state governments. The council is even considering selling Citywide to help tip in some cash, so her leadership will be required to help see it through.
There's always the question of who will run against her for Lord Mayor, but whether anyone will present a serious challenge is another. Many are expecting former Deputy Lord Mayor Arron Wood to put his hat in the ring again, while CBD News understands a prominent group of Melbourne business identities are already preparing to mount a challenge to overthrow Sally … more on this in the new year!
Assuming Sally goes again, one expects Nick Reece will run alongside her as Deputy Lord Mayor once more. Whether Kevin Louey, the silent but influential councillor, will run in the number one spot on her council ticket again remains to be seen. It would be a remarkable fifth term serving on council if he did.
But it's fair to say Liberal Party member Roshena Campbell won't take the number two spot on the Team Capp ticket as she did in 2020. There's been a clear divide between Capp and Campbell during this council term on a number of issues including transport, climate policy and a safe injecting room in the CBD. The philosophical misalignment appears to be too great to reconcile.
After a failed byelection in the federal seat of Aston this year, and an earlier nomination for the seat of Casey in 2021, it's clear Roshena still has aspirations for Canberra with the Libs.
Roshena Campbell with Liberal leader Peter Dutton during the byelection campaign for Aston.
It's likely she could head up an unofficial Liberal Party ticket of her own at the next council election as a way of providing her with a platform for whatever her next federal tilt might be. Only time will tell!
The big change will come in the form of Greens councillor Rohan Leppert, who is understood not to be contesting for what would be a fourth term. This is a significant and irreplaceable loss for the council – his incredible knowledge and expertise will be missed.
This will likely see Olivia Ball moved up to the first spot on a Greens ticket, presenting an opportunity for a new Greens councillor to join her at Town Hall.
As for the rest of the current council, one would think the return of Davydd Griffiths will be nothing short of a formality on another Labor Party-endorsed ticket, while Elizabeth Doidge will likely seek re-election again with the strong support of a union-backed ticket.
Cr Elizabeth Doidge.
Docklands resident Jamal Hakim will also run again as an independent and is in a good position for re-election having built a positive profile and strengthening his electoral hand since last squeezing onto council in 2020.
Phillip Le Liu is also expected to run again, but having since resigned his Liberal Party membership, it's difficult to see a clear path to re-election for what would be a third council term. Who he decides to align himself with will be key, but one can never count him out.
That leaves Jason Chang, the councillor elected through Arron Wood's ticket. As proprietor of the business Calia, as seen at Emporium, his personal mandate was always to be a voice for small business.
But running a business alongside being a councillor seems to have weighed heavily on his ability to make a significant impact, so it's a question of whether the fire's still burning for a tilt in 2024. And, of course, who he runs with.
So, apart from the exit of Cr Leppert and uncertainty surrounding a handful of other positions, it's hard to see too much changing in 2024. But all councillors and other hopefuls will already be busy making their moves and mapping out pathways towards election, with plenty to contemplate over the Christmas break.
On that note, CBD News wishes all our readers, advertisers, and supporters a wonderful and safe Christmas and New Year. As always, we look forward to bringing you more local news from the City of Melbourne in 2024. •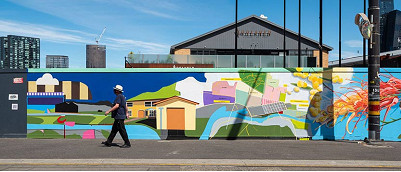 November 21st, 2023 - Adrian Doyle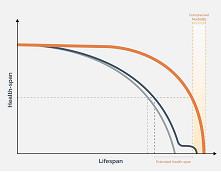 November 21st, 2023 - Susan Saunders

Subscribe
to
all
the
news
Like us on Facebook
Download the Latest Edition