Collin St's most famous residents continue to entertain through lockdown
By Kaylah-Joelle Baker
Situated on a perch high above the CBD, two nesting Peregrine Falcons have captivated the eyes of many throughout Victoria's sixth lockdown.
Viewed through a permanently set-up webcam onto a dedicated "Peregrine Falcons at 367" website, the footage is streamed live 24 hours a day.
And the bird-crazed fans of the footage have been a part of witnessing the arrival of four white fluffy chicks, which began to hatch during the morning of September 30, captivating many Melburnians.
Dr Victor Hurley, volunteer with BirdLife Australia and founder and leader of the Victorian Peregrine Program, believes the Peregrine Falcons' arrival came at the perfect time.
"Due to the last two years of lockdown, people and news media are now really looking for positive stories and something non-demanding to engage with," he said.
"People have commented on how delighted and pleased they are to have something like this."
Due to the popularity of the live stream, a dedicated Facebook group has also been created. And during the past year, its membership has increased by over 10,000, now exceeding 26,000 members.
And while the Peregrine Falcons and their nesting home have only recently been gaining popularity, Dr Hurley has been invested in the project since 1991, after the first pair was first noticed at the building.
Discovering the failed hatches of the breeding pair at the time, wooden trays and sand were put in place to make the gutter nest-friendly, and success has followed.
"Normally Peregrine Falcons across Victoria have about a 66 per cent hatch rate, but in this spot they have had an 86 per cent hatch rate," Dr Hurley said.
Determined for the spot to remain secure and undisturbed, Dr Hurley provided the various building managers of 367 Collins St with a specific calendar explaining the nesting season.
It's a schedule the building has been willing to accommodate through sacrificing disturbing maintenance.
"It is the equivalent to a live David Attenborough series without the narration. And it is great to see the building managers being interested in its educational opportunity," Dr Hurley said.
And while Melburnians have now left their own "nests" in the wake of lockdowns ending, the Peregrine Falcon chicks will soon be following suit.
Typically hanging around until early summer after learning to fly and hunt, the chicks are chased out of the nesting territory to embark on their own adventure.
It's a bittersweet moment for their dedicated audience, which has been lucky enough to witness the remarkable working of nature from inside their own four walls •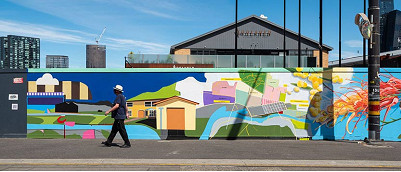 November 21st, 2023 - Adrian Doyle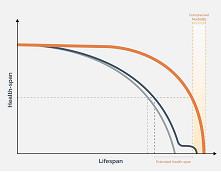 November 21st, 2023 - Susan Saunders

Subscribe
to
all
the
news
Like us on Facebook
Download the Latest Edition