Come for Wakuda's dining, and stay for the karaoke
Jack Hayes | 20th September, 2023
There is a new venue calling Melbourne's Midcity Centre home promising to deliver a dining and entertainment experience that "fosters connections and creates lasting memories through the universal pleasure of good food and fun times".
When you step into Wakuda Japanese Restaurant, you're instantly transported to Japan.
The decor, the apple blossoms, the furnishings, the vibe; it's like a mini-Japanese getaway. And the staff, well, they don't just serve great food; they sprinkle a little "omotenashi" (Japanese hospitality) on everything.
"Who doesn't love a dining experience that's more than just a meal, but a story you'll retell to your friends?" owner John Wong said. "Wakuda is that kind of place, where every bite and every moment make memories that last."
"There's something for everyone here. We've spent the past few months rebranding to introduce new spaces, new menus, offer private function packages and entertain the late-night crowds with karaoke and a cocktail bar."
There's a genuine passion that drives our team. It's our privilege to be able to bring people together, celebrate diversity, share memorable moments, showcase culinary creativity, and strive for continuous improvement.
Wakuda is a place where you celebrate the big stuff and the small stuff.
The multi-storey venue is an all-in-one offering, providing locals with the ultimate spot for your spring or summer late afternoon drinks on the rooftop balcony, before you move indoors to enjoy shabushabu hot pot in a private booth or share some of their signature dishes.
Next on your night at Wakuda is a few cocktails at the level-three bar, and then finish your night off with karaoke in one of the five VIP rooms.
Wakuda's head chef Bob San said that he loved what his career as a chef had given him, and that "creating culinary dishes is an art".
According to Mr Wong, customers are raving about Wakuda's latest signature dishes curated by his head chef, like their truffle string scallops and tuna tacos.
"Even something as simple as edamame, with a touch of Wakuda spicy sauce creates something extraordinary," Mr Wong said.
"The secret? It's all about using fresh ingredients and well-rehearsed culinary skills that add a magical touch and leave you craving more."
Mr Wong is also part-owner of Tian38 on Flinders Ln which offers a contemporary and progressive approach to Singaporean Chinese cuisine.
Tian38 have been awarded numerous hospitality industry awards including Asian Good Food Guide Readers' Choice Award for 2022 and 2023, as well as Victorian Restaurant & Catering Award Asian Finalist two years in a row.
Mr Wong believes that food is one of the most authentic ways to experience a culture. It's not just about flavours and ingredients; it's about the stories, histories, and traditions that come together on a plate.
With five private VIP rooms available for private group bookings of 10, 15 or 25 guests, each equipped with state-of-the-art sound systems and furnished with comfortable leather seating. The Karaoke experience is the perfect way to entertain your guests after dinner, or perhaps kick start your bachelorette party. •
For more information: wakuda.com.au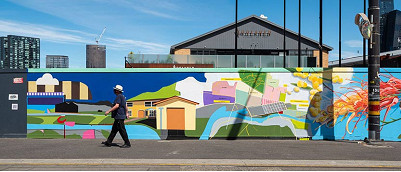 November 21st, 2023 - Adrian Doyle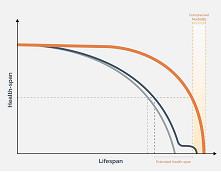 November 21st, 2023 - Susan Saunders

Subscribe
to
all
the
news
Like us on Facebook
Download the Latest Edition