Comedy Theatre reopens The Mousetrap murder case
Kaylah Joelle Baker | 25th January, 2023
This February the legendary and gripping murder mystery production The Mousetrap is coming to the Comedy Theatre for its 70th Anniversary Australian tour.
A West End masterpiece written by best-selling author and playwright Agatha Christie, the long-running play continues to surprise and shock generations of audience members as they race to work out the mystery killer before it's too late.
Currently in the hands of a talented cast, under the direction of the "First Lady of Australian theatre" Robyn Nevin, this year's The Mousetrap is sure to have everyone on the edge of their seats.
Set in 1952, as was the original, actor Alex Rathgeber who plays the character of Giles Ralston told CBD News that while the performers were given the scope to make the roles their own, they had remained "faithful to the original".
Although, despite the language and conversations of the script continuing to make references that align with that era, it's been written in a way that manages to still captivate today's audiences.
"Agatha Christie was an extraordinary intellectual who placed a lot of social and political commentary from the time within each of the characters, and so they are all really complex and quite flawed in different ways," Mr Rathgeber said.
"They are also all highly entertaining with their eccentricities and through the pointed comments they make about life in the UK and even Europe. So, it's really fascinating and a lot of fun, and a lot of people come along expecting a certain thing and leave pleasantly surprised by how many laughs they have."
Set at the Monkswell Manor, a country house that Giles Ralston and his wife Molly inherit, the plot thickens when amid a blizzard, a multitude of eccentric guests, along with the couple, find themselves snowed in.
It is during this time that they discover a murder has taken place.
What ensues is the unravelling of each and every character, as the audience gets to know and understand them all, while continuing to change their mind about the identity of the killer as more details come to light.
"It's incredibly gripping as a piece of suspense and the murder mystery side of it has the audience really involved in trying to solve the murder mystery," Mr Rathgeber said.
While the show may have been around for 70 years, and already shown in Sydney, Brisbane and Adelaide, don't expect to find out the killer from anyone else, with audience members traditionally sworn to secrecy about the twist ending.
This ability to keep all secrets within the four walls of the theatre is what makes the production such an outstanding success, and with only a mere five weeks allocated for the show in Melbourne, it is best to get in quick.
Be a part of the experience from February 17 and get your tickets before the show leaves on March 26 at themousetrap.com.au/tickets/melbourne •
Photo: Brian Geach.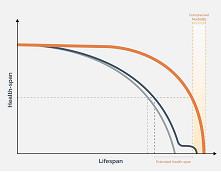 November 21st, 2023 - Susan Saunders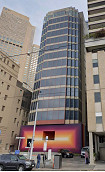 November 21st, 2023 - Barbara Francis & Rus Littleson

Subscribe
to
all
the
news
Like us on Facebook
Download the Latest Edition