Comforting little constructions
By Rhonda Dredge
Abstract painter Andrée van Schaik has sold five out of the seven paintings shown in this year's Spring 1883 Art Fair.
This is despite the fact that the fair, which is held each year at the Windsor, had to go online because of the lockdown.
Last year's fair suffered the fate of most events and was postponed.
This year, several galleries responded quickly to the impending threat of another cancellation and showed work however they could.
Neon Parc Gallery's gutsy little CBD venue, mounted a COVID-safe group show over three days in August.
That exhibition lasted only two days before it, too, was shut down, not giving people much time to actually see the work.
"Three paintings sold in the first two days in the flesh," Andrée told CBD News.
The sales were pleasing but she said it was disappointing that a year's work was only up for two days.
"You do like the work to be seen after all that effort," she said.
Spring 1883 organisers have been sending around curated highlights by celebrities such as Rachel Griffiths.
This is frustrating for those who get a kick from actually seeing the work rather than reading about it.
Neon Parc has a Spring Preview catalogue they are sending out that focuses on the images.
Van Schaik's blunt little abstracts are inspiring with their bold cut-up shapes and their jokey references to the greats.
The painter wisely refrains from commenting on her own work and wouldn't be drawn on the question of how she manages to keep the work light-hearted in a year of ups and downs.
She did say that she has been through some bad patches.
"I feel like I can't see friends to get relief from what I'm doing," she said.
She didn't get an opening and didn't have a chance to photograph her work on the walls.
Already 2021 shows a cut-up interior with a few animal prints, a hand and a window, perhaps a commentary on our own domestic hells.
Liminal 2021 combines body parts with Japanese patterns and Overture 2021 is a rather fey, soft rendition of Matisse-like patterns.
How comforting these modest little constructions are compared to the heavy-duty posturing surrounding the pandemic •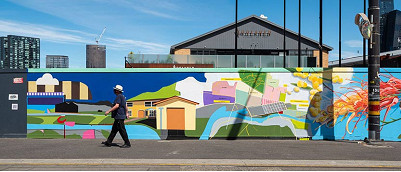 November 21st, 2023 - Adrian Doyle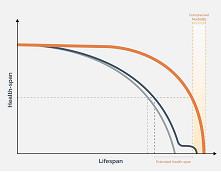 November 21st, 2023 - Susan Saunders

Subscribe
to
all
the
news
Like us on Facebook
Download the Latest Edition