Consumer watchdog investigates QVM products not meeting "labelling requirements"
Brendan Rees | 25th May, 2022
Victoria's consumer watchdog has investigated concerns raised in relation to incorrectly labelled products being sold at some Queen Victoria Market stalls, which were found to contain the presence of animal fur.
Consumer Affairs Victoria (CAV) confirmed it had recently carried out independent testing, which "showed that none of the products tested met labelling requirements".
"Consumer Affairs Victoria took immediate action to address breaches and ensure traders and the Queen Victoria Market were aware of their obligations," a CAV spokesperson said.
"Consumer Affairs Victoria will continue to monitor this issue, taking further action where necessary."
A statement from Queen Victoria Market's management said stallholders were required to comply with all statutory rules and regulations related to the operation of their business.
"Queen Victoria Market is unaware of items containing cat fur being sold at the market," it said.
"We do not condone the sale of any goods of this nature and work with traders and relevant authorities to resolve specific situations when they are brought to our attention."
The investigation comes as Animal Justice Party (AJP) MP Andy Meddick said a $20 pair of gloves, which was recently purchased at the market, was sent off to a testing lab in America, which found a hair sample originating from a domestic cat.
"That [the pair of gloves] was tested in a lab in California. There are not very many of these labs around the world that can actually do this type of testing because the equipment is very expensive," Mr Meddick said.
"The problem that we have is we know that this is not just confined to markets here in Victoria; it's widespread across shops."
Mr Meddick said the AJP had carried out an investigation in 2019 that revealed a "number of products" at markets – not just QVM – that were purportedly labelled as either faux or fake fur "or just not labelled at all" but "they actually tested to be either dog such as Labrador, or raccoon dogs, and other animals."
He said the AJP had worked closely with former Consumer Affairs Minister Marlene Kairouz to set up a task force "which returned similar types of end results".
Mr Meddick said Queen Victoria Market and South Melbourne Market were "the two that were concentrated on at that time" with South Melbourne Market having "acted very quickly and banned the sale of such products" while QVM "determined that they would approach the stallholders".
Following Consumer Affairs Victoria's latest investigation, Mr Meddick said a complete ban on the sale of such products was needed to prevent consumers from being deceived.
"We're looking into the legalities of how you can do that under legislation because importation of goods from overseas is clearly a federal responsibility," he said. Australian Consumer Law requires that fur products are not to be mislabelled so consumers can make informed choices. If a product contains five per cent or more of animal fibre, this should be identified on the labelling.
The Customs (Prohibited Imports) Regulations Act 1956 prohibits the import of dog and cat fur into Australia unless the importer is authorised by the Minister for Immigration and Border Protection to do so.
CAV said the Victorian Government was currently reviewing the Prevention of Cruelty to Animals Act 1986, led by Agriculture Victoria.
Advocacy group Collective Fashion Justice has also weighed in on the issue, with its founder and director Emma Håkansson saying it had "consistently found items" at markets "which are unlabelled, or which are mislabelled – genuine animal fur sold as faux fur, products labelled with one species name, when they are, in fact, another species."
"We are calling on a state-wide ban on the sale of genuine animal fur, because people deserve to buy clothing that aligns with their values," Ms Håkansson said •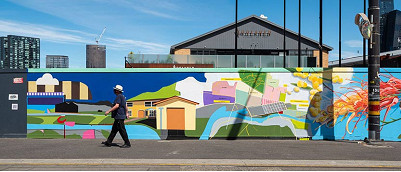 November 21st, 2023 - Adrian Doyle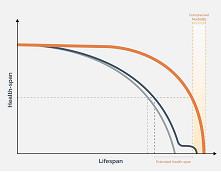 November 21st, 2023 - Susan Saunders

Subscribe
to
all
the
news
Like us on Facebook
Download the Latest Edition