Coping with the pandemic: From distress to de-stress
By Arman Rashid
Melbourne has been in lockdown more than any other city in the world so far during the COVID-19 pandemic – 267 days by the time major restrictions were lifted after 70 per cent of Victorians aged 16 years and over were fully vaccinated on October 22.
Notwithstanding the obvious disruption, the Victorian Government has effectively managed to keep infections and deaths at a level that compares favourably with the international experience, although any incidence is regrettable. Australian federal and state governments have now embarked on a four-phase recovery plan to incrementally ease restrictions, reopen the economy and return to normal based on vaccination rates. Though the lockdown will be lifted, there will be ongoing health safety rules stipulating wearing masks, carrying vaccination evidence, and following capacity limits for house visits, indoor recreation and outdoor gatherings for the time being.
Melbourne will thankfully be returning to a "new normal" in time for summer. The Victorian Government, front liners and the community have come together to face the pandemic during the past 18 months, but it has come with significant emotional distress arising from health, economic and social impacts of the pandemic. The pandemic stressors have affected every segment of society – for instance, many working adults are worried about job security, young people are worried overall about their future, and children and adolescents are often feeling isolated and lonely after frequent school closures in this period.
Emotional distress
We have to learn to live with the virus as the pandemic becomes an "endemic". Some degree of stress is unavoidable and inevitable, perhaps even healthy, in this situation. This may bolster our safety and precaution against the virus (e.g. wearing masks), but how can we prevent stress from becoming disruptive and unmanageable in our lives? There is a higher risk for long-term mental health conditions from the after-effects of the pandemic, which calls for developing self-help coping strategies and seeking professional help based on our needs. In this article, I will share some mental health "self-defence" strategies from my experience in mental health.
Self-defence: De-stress
Here are six practical strategies for you to de-stress from distress in the coming months …
Emotional check-in: It is important to find time for regularly assessing how our minds and bodies react during this period. Sitting with uncomfortable feelings may be helpful in regulating stress instead of sweeping it under the carpet. The first step is for us to tune in, acknowledge and try to understand our feelings – what is causing our stress, what needs to be done and what support do we need? Similarly, check-in with your family members, particularly children, encouraging them to share their feelings by creating a safe space within families. We may not be able to escape stress altogether, but more awareness with earlier responses can help prevent it from spiralling further.
Maintaining routines:Following routines can help bring some degree of consistency and stability to cope with uncertainty in the aftermath of the pandemic. Given at least part of the workforce will continue working from home for the time being, virtual workspaces need similar structure with predictable routines, transition from home to work, and adequate breaks in between. Having a routine can also help us in knowing when to "log on" and "log off" in the absence of demarcations between work and home while working from home, while establishing boundaries with colleagues and family members in time allocation. We can reduce the risk of a burnout with the help of healthy routines ensuring a better work-life balance.
Meaningful activities:Though life has been disrupted by the pandemic, it can be an opportunity to find activities that give us a renewed sense of purpose in life. Meaningful activities focused on relationships, philanthropy, spirituality, hobbies and other interests can help improve our motivation and spirit in recovering from difficult times. We have seen how quality time with family members can be an important source of strength, while helping others through volunteering can have a positive impact on emotional wellbeing and stress reduction. The specific nature of activities may vary from person to person, but we will come out stronger from this pandemic with more awareness on how we want to spend our time more meaningfully.
Self-care: We may often feel overwhelmed with our work, family and social commitments, but the fact is we can carry out our responsibilities and help others only if we help ourselves first. We can take the first step by living a healthier lifestyle, including more consciousness of how food, exercise and sleep affects our emotional wellbeing. Wholesome nutrition with fruits, vegetables and proteins can improve our mood given there is a link between what we eat and how we feel with diet affecting the brain; exercise releases endorphins making us feel happier and reducing anxiety; and, good sleep enhances our concentration, productivity and functioning. Self-care can also be in the form of relaxation and mindfulness activities, which are more accessible online. This is an opportunity to take care of ourselves better during the pandemic- and beyond.
(Self) compassion and kindness:We can cope with pandemic stressors better if there is more compassion for ourselves and others in terms of managing expectations, ensuring adaptability and showing kindness. It is important to recognise each of us are going through multiple stressors during the pandemic and we may not be entirely like our "normal" selves in other times. The situation calls for us to be more understanding of ourselves and those around us- colleagues, family, friends and even strangers. More compassion for us and others improves emotional wellbeing by reducing stress, increasing empathy and strengthening relationships.
Breaking the stigma: Last but not least, we must break the stigma around mental health. Mental health should be seen positively as a means to achieve our full potential, cope with stressors and contribute to society. Though the majority of us may be able to cope with self-help strategies discussed above, we must not ignore the need for specialised support from mental health professionals if there is persistent emotional distress. It is important for us to seek help and encourage others to do the same, including support for children who have to bear the brunt of their own stressors along with adults, parents or caregivers during the pandemic. There are various forms of mental health services from helplines to therapy based on our needs.
Final Word
The Chinese word for "danger" is composed of two letters – "crisis" and "opportunity". If we are more aware about mental health, self-help strategies and professional help resources, we will not only be able to survive the pandemic aftermath but also come out stronger as a society. There is an opportunity for us not to be missed in this situation to lead a more emotionally resilient life with greater meaning, compassion and interconnectedness, while developing healthier environments for dealing with our stressors in the future.
Arman Rashid, PhD, MACA is a member of Residents 3000 Committee. He is a registered counsellor with the Australian Counselling Association •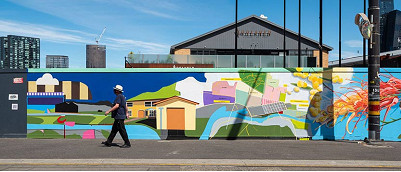 November 21st, 2023 - Adrian Doyle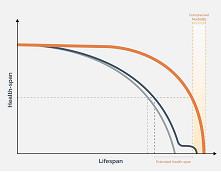 November 21st, 2023 - Susan Saunders

Subscribe
to
all
the
news
Like us on Facebook
Download the Latest Edition