Council deaf to noisy rubbish truck complaints in Hosier Lane 
Brendan Rees | 23rd November, 2022
A CBD resident has expressed frustration over an almost daily pre-dawn garbage collection which starts as early as 1am.
But the City of Melbourne has maintained that rubbish pick-ups "can occur any time" within the area of Hosier Lane so long as it "does not create an ongoing noise nuisance".
Local resident Mark, who asked that his surname not be used, said he was regularly awoken by garbage trucks in his street which usually occurred between 1am and 3am.
He said he had kept a noise log sheet of when the City of Melbourne-owned company Citywide operated collections, which he had passed on to the council along with photos identifying a collection truck.
To his frustration, he said he had received no communication or feedback from the council nor "any action," which he said was a "totally unacceptable response".
"This current repetitive cycle has been ongoing for over a year now," he said.
"In the past I was advised by the City of Melbourne that there would be no waste collections on Hosier Lane between the hours of 11pm and 6am and requested by the City of Melbourne to keep them informed if this was not the case."
The City of Melbourne said all noise nuisance complaints reported were investigated including the consideration of collection times and waste truck frequency.
But according to Mark, he was disappointed the matter had yet to be addressed and "I have still not been provided with answers".
In an email correspondence to Mark, the council stated, "While I can appreciate your frustration with the persistence of this issue, City of Melbourne will not take action or respond to further reports unless you are able to provide a completed noise log as requested" – which Mark said he was aware of and had provided to the council including a photo of a waste truck on Saturday, November 5 just before 3am.
In 2019, the City of Melbourne had advised two waste companies of noise complaints in the Hosier Lane area "which does not have restricted hours for waste collection".
Garbage trucks were deemed a serious issue by Lord Mayor Sally Capp in October 2018, after residents lobbied the council to clean up the system.
About 40 different waste collection companies are licensed to pick up garbage in the city, as well as Citywide. •
Caption: A waste truck captured operating just before 3am on a Saturday.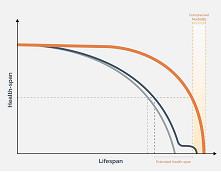 November 21st, 2023 - Susan Saunders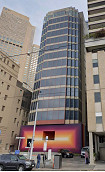 November 21st, 2023 - Barbara Francis & Rus Littleson

Subscribe
to
all
the
news
Like us on Facebook
Download the Latest Edition