Council executive steps down amid conflict-of-interest concerns
Brendan Rees | 25th October, 2023
A high-ranking City of Melbourne staff member has announced they will step down from their role after declaring they were "ready to move on" less than three years into their term.
Roger Teale, the council's general manager of the property, infrastructure, and design portfolio, announced in early October that he was quitting his role.
This is despite Mr Teale having an influential role in projects such as the $268 million Queen Victoria Market precinct renewal, the Kensington Community Aquatic and Recreation Centre upgrade, Southbank Boulevard's greening transformation, and the first stage of Greenline.
The City of Melbourne's CEO Alison Leighton confirmed Mr Teale had notified the council "that he is ready to move on from his role as general manager [of] property Infrastructure and design" and "a transition plan will take place over the coming weeks to ensure we continue delivering what matters most to our community".
CBD News understands that Mr Teale had intended to leave the role to take up a yet to be determined position with the council.
However, Mr Teale will step aside from his role after public concerns had been raised that he continued to be managing director of Lautaret, a CBD-based commercial property consultancy group while holding his senior executive position with the council.
Before joining the City of Melbourne in 2021, Mr Teale was also employed by property developer Lendlease for 12 years as a senior executive.
In June, the City of Melbourne announced Lendlease as the preferred tenderer for its $1.7 billion transformation of the southern end of Queen Victoria Market.
This concern has prompted Council Watch, a group that aims to hold local governments to account, to lodge a report with the state's anti-corruption watchdog IBAC. However, neither Council Watch nor CBD News are suggesting any wrongdoing, just that concerns have been raised about staff having personal and professional interests outside of the council that may have the potential to act as a conflict of interest.
A City of Melbourne spokesperson said, "a number of commercial partners expressed strong interest in developing the Southern Precinct" and "council has ensured there has been no conflict of interest, and independent probity experts were involved in every stage of the tender".
"Once the shortlist was formed, which consisted of four companies, Mr Teale withdrew from the process," the spokesperson said.
The spokesperson added, "Mr Teale has disclosed his personal interests and listed these as required under the Local Government Act 2020."
The council said it had led a competitive three-stage open divestment process to sell the Southern Precinct to the private sector, starting with an expressions of interest process in June 2021.
In a statement, IBAC said it "does not comment on whether it has a complaint or investigation before it".
Council Watch spokesman Dean Hurlston said there were concerns about local governments having staff and councillors engaging in "financial interests or outside interests that may not be consistent with their role or their duties".
"Councillors obviously have businesses and work interests outside of council so that's quite regular that they declare conflicts, whereas a full-time staff member certainly has a higher level of expectation that they are focused on the council they're working for and no other outside interests," he said.
In relation to Mr Teale, Mr Hurlston said, "We don't assert that he's done or is doing anything wrong. What we are concerned about is how any executive employed full time by a publicly funded role in the council can manage competing interests in the public domain."
Mr Hurlston also referred to IBAC's Operation Sandon, which investigated allegations of serious corrupt conduct in relation to planning and property development decisions at the City of Casey, saying "IBAC has said in Operation Sandon that councillors who had any conflict should not be involved in any part of any decision or the processes to get there".
"What that means for us is that it sets a standard that the same should apply for officers," he said.
Friends of Queen Victoria Market president Mary-Lou Howie said "transparency, accountability and inclusivity are vital to good council governance".
"Councils are elected to represent the needs of their community, not developers and their vested interests."
Meanwhile, Mr Teale, a former president of the Property Council of Victoria, was among three people to be guest speakers at a Property Council event on October 25 to talk about "Melbourne's high-profile projects" and "the opportunities for complementary investment and the policy settings underpinning them".
Mr Teale was listed as the City of Melbourne's general manager of the property, infrastructure, and design portfolio for the event, which will focus on the Metro Tunnel, Queen Victoria Market and Marvel Stadium projects. •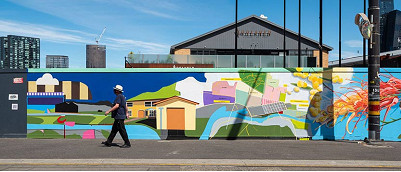 November 21st, 2023 - Adrian Doyle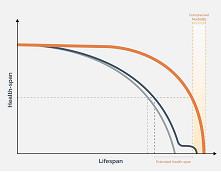 November 21st, 2023 - Susan Saunders

Subscribe
to
all
the
news
Like us on Facebook
Download the Latest Edition