Council frozen out by government on liquor changes
David Schout | 25th October, 2023
Calls for clarification on new late-night venue rules, and what it could mean for CBD residents, are being ignored by the state government.
A City of Melbourne request for the Victorian Government to tweak and clarify new liquor licence laws since it lifted a 1am "freeze" has fallen on deaf ears.
Despite one councillor saying swift clarification was what CBD residents and businesses "deserved", the government has to date ignored council concerns.
Since July, a 13-year freeze on new late-night venues in the CBD has been lifted, with venues no longer requiring a special exemption to trade beyond 1am.
The prior ban, first introduced by the former Brumby government to tackle alcohol-related harm and crime in inner-Melbourne, was removed by former Premier Daniel Andrews as a way to "supercharge the creation of new venues" in the city.
However, since Mr Andrews first promised to remove the "freeze" a week out from the November 2022 state election, which his Labor government would go on to comfortably win, councillors have expressed concerns about what the move could mean for CBD residents.
Lord Mayor Sally Capp said shortly after the election that complaints about late-night venues was in her "top three" items of correspondence, in what she called "a natural tension between residents and businesses".
Deputy Lord Mayor Nicholas Reece said at the time he was wary of the government's impending move.
"I do want to assert, in the clearest possible terms, that there are risks associated with lifting liquor licences to 3am in the city," he said.
The difference between 1am and 3am may only be two hours on the clock, but it can be a lifetime of difference when you're having a night out on the town.
In March, councillors urged management to write to the Planning Minister for clarity on why the freeze was lifted in the first place.
They also requested the government introduce a concrete definition of "noise sensitive areas" before it followed through with its pre-election promise, something that the current policy did not feature, and which had "given rise to frequent disputes".
The council recommended a definition reflecting EPA regulations, which defined noise sensitive areas as "within 10 metres of a wall of an accommodation use".
However, seven months on, the council has now confirmed that to date all requests have been ignored.
Photo credit: Born Social.
Greens councillor Rohan Leppert, who first proposed a council review into the matter shortly after the November 2022 state election, detailed the events to CBD News and said it was "a little frustrating" that "modest" requests had been ignored.
"The state government is the agent of change here. They promised on the eve of the election that the late-night freeze would cease on June 30, 2023 and that's what happened," he said.
"Council anticipated this, and, in good faith, we reviewed all of the planning controls and policies that apply to licenced premises in the city, and put forward a series of modest amendments before the freeze ended."
"All those proposed amendments do is update some obsolete terms and remove ambiguity on how government balances the intensification of licenced premises with local amenity. Applicants and city residents deserve to have that clarity."
"It's a little frustrating that the state government has not acted on this, leaving the planning framework out of date for more than three months now. I would politely encourage the Minister and Department to get their skates on."
The Planning Minister's office did not respond to requests for comment from CBD News.
The government has previously said lifting the freeze, which would also apply to fellow inner-city municipalities Port Phillip, Yarra and Stonnington, was to "support Melbourne's night-time economy and helping create new live music venues".
It is expected that the number of applications for late-night venues – those operating beyond 1am – will increase now that the freeze has lifted. •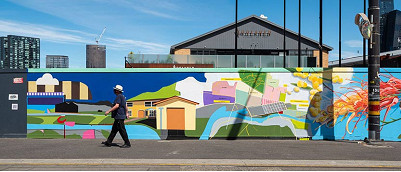 November 21st, 2023 - Adrian Doyle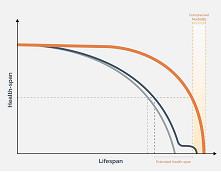 November 21st, 2023 - Susan Saunders

Subscribe
to
all
the
news
Like us on Facebook
Download the Latest Edition