Council introduces pop-up library on Bourke St
David Schout | 26th October, 2022
The City of Melbourne opened a new "pop-up library lounge" to the community at 628 Bourke St on October 17.
Themed around lounging and relaxation, the library has reactivated an empty shopfront on Bourke St – transforming the space into a location for workers, visitors and residents.
The library collection caters for a broad range of readers, featuring new bestsellers and books on health, cooking, society and travel.
The Library Lounge is the sixth in the council's pop-up library series, which begun in November 2021. It joins the Elizabeth St Pop-up Library and Make*It Space, Federation Square Pop-up Library for Kids, Micro-labs, and the mobile library "Mel-van".
The council said that with more libraries open, the community had increased access to borrow from physical collections. In 2020-21, the collection averaged 2.2 loans per item, whereas in 2021-22, the collection averaged 3.1 loans per item.
Lord Mayor Sally Capp, who helped launch the new pop-up library lounge alongside councillors Jamal Hakim and Davydd Griffiths on October 21, said it would provide a go-to spot for workers, residents and visitors to meet, relax and unwind.
"Using the magnetic lure of literature, we're giving Melburnians, visitors and students even more reasons to stay in the inner city," Cr Capp said.
"Since the pop-up library program began – with more libraries open, weekly library opening hours have increased more than 25 per cent compared to pre-pandemic levels."
"Our libraries are a lifeline for our creative sector, and our pop-ups make it so much easier and accessible for everyone to utilise the tools and resources our branches offer." •
Cr Hakim, the council's Creative Melbourne portfolio lead, said, "Filled with snug lounge chairs and breakout spaces to study and work, the pop-up Library Lounge is an idyllic spot to indulge in current best-sellers and other popular reads."
"Melbourne is one of the only cities in the world with a pop-up library program – and in less than a year, more than 44,000 people have visited at least one of our branches, borrowing more than 10,000 items."
"At its heart, Melbourne is a creative and cultural city, and our novel pop-up library program is just one of the many ways we inspire and encourage this vision. It's fantastic to bring this addition to the growing west end of our city."
The pop-up library series is supported by the $200 million Melbourne City Revitalisation Fund – a partnership between the City of Melbourne and the Victorian Government. •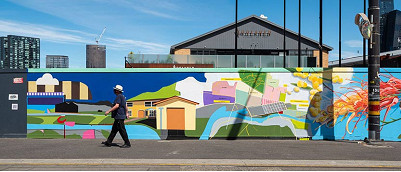 November 21st, 2023 - Adrian Doyle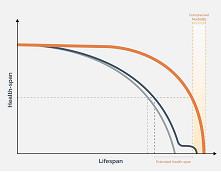 November 21st, 2023 - Susan Saunders

Subscribe
to
all
the
news
Like us on Facebook
Download the Latest Edition