Council seeks Greenline feedback
By David Schout
The City of Melbourne has asked for public feedback on the proposed $300 million Greenline project along the Yarra River's Northbank.
Touted as one of the city's biggest projects in recent decades, Greenline proposes a four-kilometre pedestrian and cyclist pathway from Birrarung Marr all the way to the Bolte Bridge.
And, until October 3, the council wants the public's view on how it might look.
"It's vital that we deliver projects in partnership with the community and stakeholders. That's why we are seeking feedback and ideas ahead of finalising detailed plans," Lord Mayor Sally Capp said.
"Take a look at our initial plans and get involved in shaping one of Melbourne's most significant projects."
Greenline was a key election pledge from Cr Capp, who made Greenline a key part of her 2018 by-election and 2020 general election strategies, winning on both occasions.
She has said it would represent Melbourne's "biggest transformation" since the opening of Federation Square in 2002.
"Greenline will create one of the largest networks of green spaces in Melbourne – delivering a premier destination for workers, tourists and residents to enjoy," she said on August 21.
"New pedestrian boardwalks, parks, native plantings and a celebration of our Aboriginal heritage and culture will help to create a world-class river precinct which will attract more visitors and investment to our city."
Draft Greenline plans released earlier this year were particularly critical of the Northbank's current condition.
Despite possessing a "rich history and distinctive features", it was described as of "poor quality", "lacking activity", "prone to safety and security issues", and was an "overall underwhelming experience".
It also noted that connectivity from the CBD to the Northbank was "poor", and said it did not compare favourably with Southbank which was "sunny, attractive, and generally well-maintained pedestrianised public spaces and active building frontages".
Floating wetlands trial
The council has also called on suitable companies to help deliver a "floating wetlands" project along the river.
Identified in the City of Melbourne's 2019 Yarra River Birrarung Strategy, the project proposed floating structures with vegetation at the water's edge.
Citing examples in Chicago, San Antonio, Paris and New York, it would seek to restore biodiverse habitats along the river despite an urbanised edge that normally limited these opportunities.
Environment portfolio lead Cr Rohan Leppert said the trial would help protect the river's native environment.
"The Yarra River – Birrarung is Melbourne's most iconic waterway and the foundation around which the entire city was built," Cr Leppert said.
"It's vital that we explore new ways to protect the river environment so it can be enjoyed for generations to come. Through the floating wetlands trial, we will test how we can protect and support ecology and biodiversity along the riverbank. We're calling for companies to get involved and help us design a better way to protect our river banks."
To have your say on the Greenline project, head to Participate Melbourne •
For more information: participate.melbourne.vic.gov.au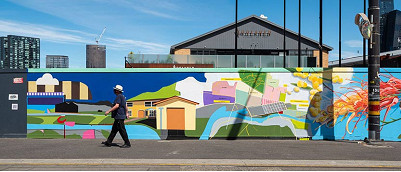 November 21st, 2023 - Adrian Doyle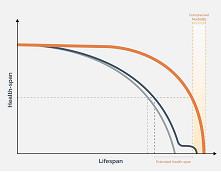 November 21st, 2023 - Susan Saunders

Subscribe
to
all
the
news
Like us on Facebook
Download the Latest Edition