Council targets less than one in 20 vacant shops next year
David Schout | 23rd November, 2022
The City of Melbourne has set a drastic goal to fill empty shopfronts throughout the city, aiming for less than five per cent of vacancies in 2023.
The goal represents a huge shift in a short time and would constitute a 70 per cent drop in empty shops within the next 12 months.
As it stands, almost one in six shopfronts throughout the municipality sits vacant, largely stemming from the economic impact of COVID-19.
This rate (17 per cent), however, had already improved significantly from its peak in November 2021 when more than 30 per cent of shops sat empty following the city's sixth lockdown.
A recent report updating councillors on the progress of its 10-year Economic Development Strategy (EDS), endorsed last year, said strong progress had been made.
"While the current vacancy rate of 17 per cent is still high, it does represent significant improvement and provides confidence in the economy's potential for ongoing improvement and recovery," it read.
However, the City of Melbourne now wants to go further.
As part of the EDS update, the council had now "targeted a shopfront vacancy rate of less than five per cent by 2023".
While progress had been made in populating empty shops throughout the city, it is understood that some of the reinhabited shops within the last 12 months were "COVID-closed" venues — those temporarily closed, or "hibernating" due to the pandemic — that have now opened again with the widespread easing of restrictions.
Filling genuinely vacant shops (from which a small business has left for good) appears to be the far more difficult task for local and state government in the post-COVID era.
The council has attempted numerous ways of ensuring empty shops across the municipality as a result of COVID-19 were repopulated, including its $2.6 million "shopfront activation program" which sought to transform empty shopfronts into creative spaces, bespoke displays and pop-up shops.
The program has allowed budding entrepreneurs, artists and artisans to test their business ideas in a retail or creative space that is vacant due to the pandemic.
For their part, landlords are covered by insurance while their space is kept tidy and is showcased how it could be utilised for future tenants.
A number of these participating businesses have operated or are currently operating throughout the CBD, including:
G'Day Kitty (253 Elizabeth St)
Harlow (Shop T23 The Strand, Driver Lane)
Hats for Spring Racing (G7, 234 Collins St)
Infra/Structure (Ground Floor, Shop 5, 10 Pesgrave Place)
Mr Cuff (6-8 Howey Place)
The Naughty Vegan (30 Hardware Lane)
This is not a toy store (265 Little Collins St)
In addition to the ambitious goal of reducing empty shopfronts to under five per cent, the council also set further "interim targets" for the 2023-24 financial year as part of the Economic Development Strategy.
This included an increase to the Gross Local Product from $107 billion (pre-COVID baseline) to $120 billion and the number of jobs from 497,000 to 525,000.
Lord Mayor Sally Capp said that recent months had suggested the economic outlook for the city was strong, although acknowledged there was still a way to go.
"The momentum that we're seeing in the city right now gives us a sense of moving beyond recovery and is really showing positive signs of jobs growth and productivity," Cr Capp said at the November 8 Future Melbourne Committee meeting.
"We are mindful, of course, that the rhythm of the city is changing, has changed and will continue to change as that new rhythm settles, and this means that there is inconsistency, there is uncertainty, and there is ongoing hardship for many small [business] traders still and it's important that we keep recognising those different experiences across our economy."
The Lord Mayor said the "ambitious but achievable targets" sent a strong message.
"We want out residents, our business owners and our ratepayers to know that we are definitely not sitting idly by, but together with our team we are actively driving our city's economic development." •
Caption: The City of Melbourne wants to reduce empty shopfronts from the current rate of 17 per cent to less than five per cent by next year.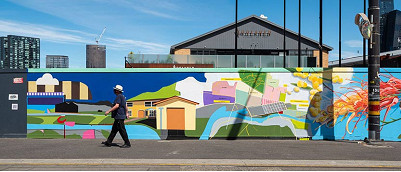 November 21st, 2023 - Adrian Doyle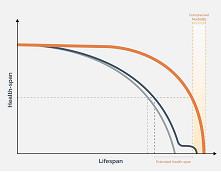 November 21st, 2023 - Susan Saunders

Subscribe
to
all
the
news
Like us on Facebook
Download the Latest Edition