Council unleashes eight new off-leash parks, but CBD dogs left disappointed
Sean Car | 22nd June, 2022
While the City of Melbourne will establish eight new off-leash dog parks across the municipality, many CBD dog owners have been left disappointed as continued pleas for an off-leash zone in Flagstaff Gardens go unmet.
At the Future Melbourne Committee meeting on June 7, councillors voted unanimously in favour of doubling its number of off-leash areas by designating eight new locations including a portion of the nearby Eades Park in West Melbourne for northern CBD residents.
Under the proposal, Eades Park would be fully fenced, while timed access models at other locations would see dogs run around freely between the hours of 6pm and 8am every day – with no fencing.
Eades Park is planned to have temporary fencing in the first year followed by permanent fencing the second year, subject to budget. Other new off-leash areas announced by the council include portions of Kingsway & Moray St Reserve in Southbank, Murchison Square in Carlton, Point Park and Ron Barassi Snr Park in Docklands, Royal Park (Manningham Reserve) in Parkville and Wellington Park in East Melbourne.
The recommendation comes after a review of open spaces in 2019 and two phases of community engagement in 2021 identified gaps in off-leash provisions across the municipality.
But CBD resident Joanna Peter, who addressed councillors on June 7, said the proposed fenced area in Eades Park was a "short-term solution to the growing number of dogs living in the CBD."
"This [Eades Park] will be a small area that's shared within a well-established playground and right next to the busy King St traffic," she said.
"The dog community as we know in the CBD is greater than [the] 3500 that are registered, and that's growing."
"Currently, most of the city dogs in the north-western part of the CBD go to the back end of Flagstaff [even though] it's not officially off leash because it is relatively safer away from the traffic."
In 2020, more than 250 CBD dog owners signed a petition requesting the council establish an off-leash area in Flagstaff Gardens.
Ms Peters argued that policies around off-leash areas in the city's heritage parks, of which Flagstaff Gardens is one, were outdated and written "prior to the residential boom in the CBD."
"There are already non-heritage facilities within these parks namely barbecues, ball courts, tennis courts, etc.," she said.
But the council's director of parks and city greening David Callow said the council currently had no plans to review such policies in parks such as Flagstaff Gardens.
"They [large heritage parks] have a catchment of the greater Melbourne area. They're really busy parks and management's view is that they are incompatible and continue to be incompatible with dog off-leash type activities," he said.
"That's our position for the time being, I don't think we'll be reviewing that anytime in the near future."
The council's environment portfolio lead Cr Rohan Leppert said while pets had a "really important community and individual health function", he did get a "little bit frustrated" when people move to the city with a large dog and asked for an off-leash dog park.
"I'm not going to magic up $30 million to buy a building and build a dog off-leash park. It's not as simple as that. So, there's a difficult balance between government responsibility to provide these spaces for a growing dog population and individual responsibility for those living in the densest suburbs in Australia," he said.
However, he conceded the proposal would "try and balance all of those different needs".
Lord Mayor Sally Capp said with Melbourne's dog population booming, "we see a need to up the ante when it comes to designated spaces for pooches large and small to run free – to exercise and socialise with their friends."
The establishment of the eight new off-leash areas it will add 3.5 hectares to the existing 16 hectares of off-leash parkland across the municipality, equating to nearly 10 MCGs worth of space.
Cr Davydd Griffiths said dog ownership was "something that we want to be encouraging in the City of Melbourne" as pets were "fantastic for mental and physical health." •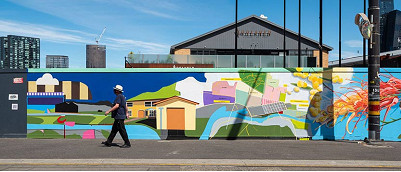 November 21st, 2023 - Adrian Doyle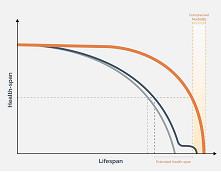 November 21st, 2023 - Susan Saunders

Subscribe
to
all
the
news
Like us on Facebook
Download the Latest Edition