Council unveils plan to revive empty shop fronts in the CBD to keep "city alive and active"
By Brendan Rees
Empty shop fronts in the CBD could become a thing of the past under an ambitious plan that seeks to occupy as many spaces as possible to revitalise the city.
Speaking at a Property Council seminar in October, City of Melbourne CEO Justin Hanney said it was the council's aim to fill as many empty shops "as we possibly can", even if it was on a short-term basis "so that we really, really are thinking about how we keep the city alive and active".
Mr Hanney said the vacancy rate for shops in the CBD was five per cent before the pandemic but was now more likely to be 20 per cent.
"One in five, it's significant," he said. "There's a couple of strips, there's one in Elizabeth St, where in a group of 10 shops … six of those are vacant and it has a decaying look and feel."
"We're saying hand them over on a month-to-month [basis] to activate them, they're taken back by the landlords/owners at any point in time so they're not on long-term leases but we're having them occupied."
Mr Hanney's pledge to occupy vacant shop fronts as it emerges from devastating lockdowns comes as a report to councillors in October said, "some parts of the city risk long-term decay."
"To ensure a strong post-crisis recovery, it is critically-important that visitors are presented with a vibrant and exciting retail, hospitality and entertainment experience," the report said.
Melbourne Lord mayor Sally Capp said the council was working with local artists, entrepreneurs, precinct associations, the real estate industry and landlords to transform vacant shop fronts in the city.
"We are using art, performance, new retail pop-ups, entrepreneurial activities, even community radio stations, to create lively installations in empty shop fronts, with a focus on Docklands, Lygon St and the CBD," she said.
"These will help draw people to our city, but will also ensure that the experience and vibe through our streets is something that people would expect."
Mr Hanney said Melbourne could draw inspiration from Dubai in 2009 following the global financial crisis.
"They finished off every outside building, it didn't matter what happened inside, but it didn't present as a decaying city," he said.
"I think there's something there in a similarity between shop fronts and making sure we keep them occupied in the short-term because the retail and the city will come back, but we need to make sure we're giving it as much opportunity [as possible] to enable that to happen."
The Property Council is also supportive of activating shop fronts with its Victorian executive director Danni Hunter conceding "we have a really immense task on our hands to revive our great city".
Among those excited to open a new venue in the CBD is Jackie Middleton, co-owner of Earl Canteen sandwich chain.
Ms Middleton said she was confident the city would spring back to life, and had signed a lease to open a new venue, Dame, on Collins St, which will launch in January and offer coffee, food, and cocktails.
"At first we were hesitant because it was obviously during COVID but then you push past that and realise there will definitely be a rebirth of the city, and people looking forward to reconnecting again," she said.
Charlyne Manshanden, executive officer of the Collins Street Precinct Group, said "We welcome any initiative that encourages people to return to the city and help businesses get back on their feet.
"It's been a tough 18 months for city businesses, so we do look forward to seeing the CBD being brought back to life," she said •
Jackie Middleton, co-owner of Earl Canteen sandwich chain, is excited to open a new venue, Dame, on Collins St.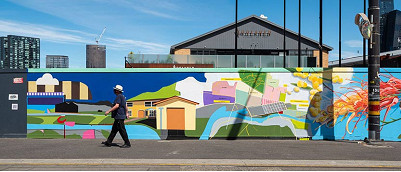 November 21st, 2023 - Adrian Doyle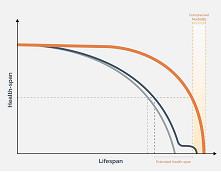 November 21st, 2023 - Susan Saunders

Subscribe
to
all
the
news
Like us on Facebook
Download the Latest Edition